People of Jarablus clash with gangs harassing women
Reports say clashes broke out between the locals and the gangs in Jarablus centre when gang members from Ahrar Al Sharqiya and Al Jihishat under the Euphrates Shield harassed a woman.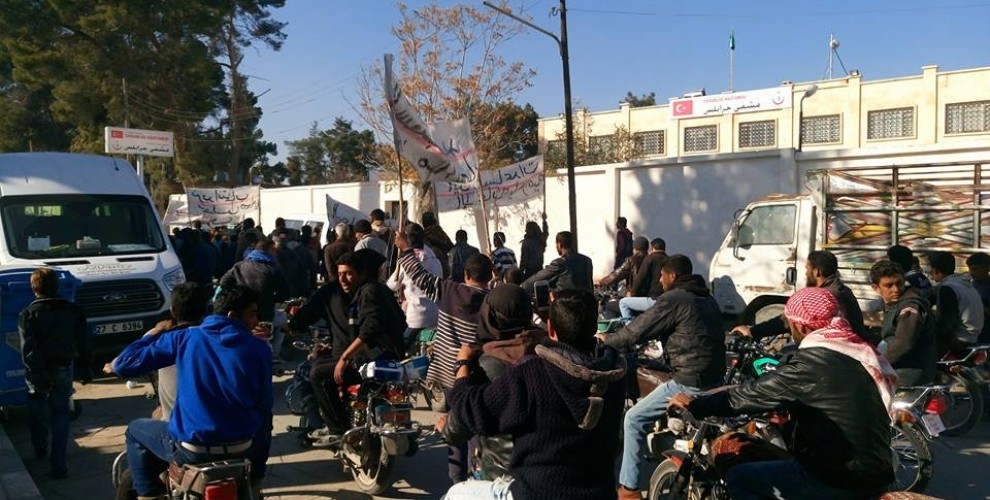 Clashes broke out between Jarablus locals and members of Ahrar Al Sharqiya and Al Jihishat gangs under the Turkish army that has invaded Bab and Jarablus in Northern Syria under the name Euphrates Shield when gang members harassed a woman on December 17.
Local sources say clashes spread after Al Jabhat Al Shamiyya group supported the civilians, while the Sultan Murad Battalion supported the gangs. There are several wounded on either side after hours of clashes between Euphrates Shield gangs.