PJAK Co-Chair: Iran protests is a revolt to hold the state accountable
PJAK Co-Chair Zîlan Vejîn said that the popular revolt that followed the murder of Kurdish woman Mahsa Amini is "a revolt to hold the Iranian state and the system accountable".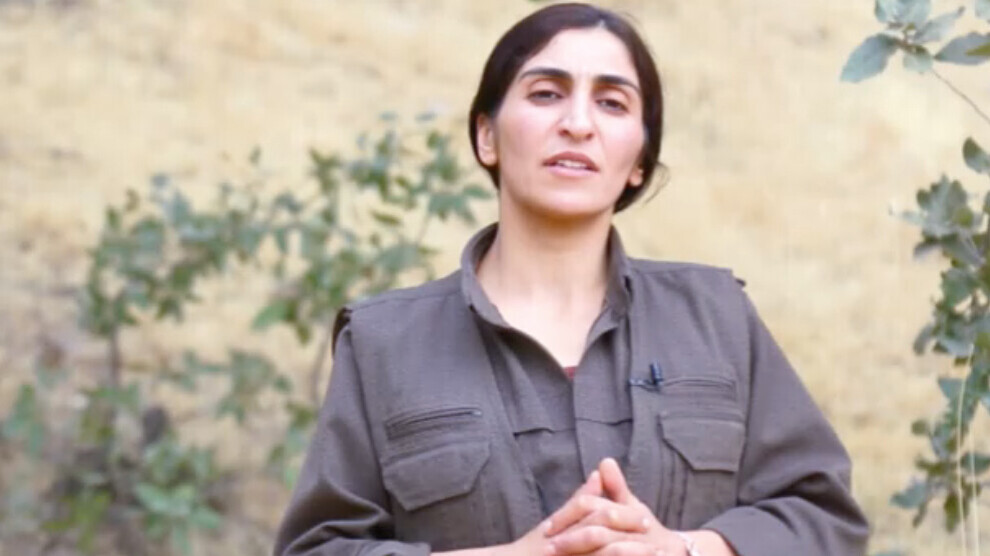 The Co-Chair of the Kurdistan Free Life Party (PJAK), Zîlan Vejîn, spoke to ANF about the murder of 22-year-old Kurdish woman, Jina Mahsa Amini, by the morality police in Tehran and the protest actions that have followed.

"The revolt in Iran began after the murder of Amini. This was the last straw for the peoples of Iran. The uprising emerged in the person of a Kurdish woman in particular and women in general. This is a warning that neither Kurdish women nor Iran's folks accept this system," Vêjîn said.
Vejîn emphasized the importance of women's struggle in the current situation: "Women's struggle is not a local struggle; it is a global one. This spirit of freedom is not restricted to a border, a district or a city, every woman is experiencing it now."
Vejin pointed to the murderous and sexist policies of the Iranian state towards women and peoples, saying, "This uprising, carried out under the leadership of women, is a revolt embraced by all Kurdish and Iranian peoples to hold this state, system, politics and its laws accountable. The whole political system will end up in jeopardy with no legitimacy to survive if women revolt against it."
Vejin also called attention to the slogans chanted during the ongoing protests in East Kurdistan and Iran. "The women's liberation and the democratization of Iran as well as the motto 'jin jiyan azadi' (Women, Life, Freedom) have been inspired by the ideas and philosophy of Kurdish leader Abdullah Öcalan."
The PJAK Co-Chair offered condolences for those killed during the protests and called for collective participation in their funeral ceremonies.