PYD Women elect Women's Council
The foundational congress of the PYD women's organisation was held in Rimelan.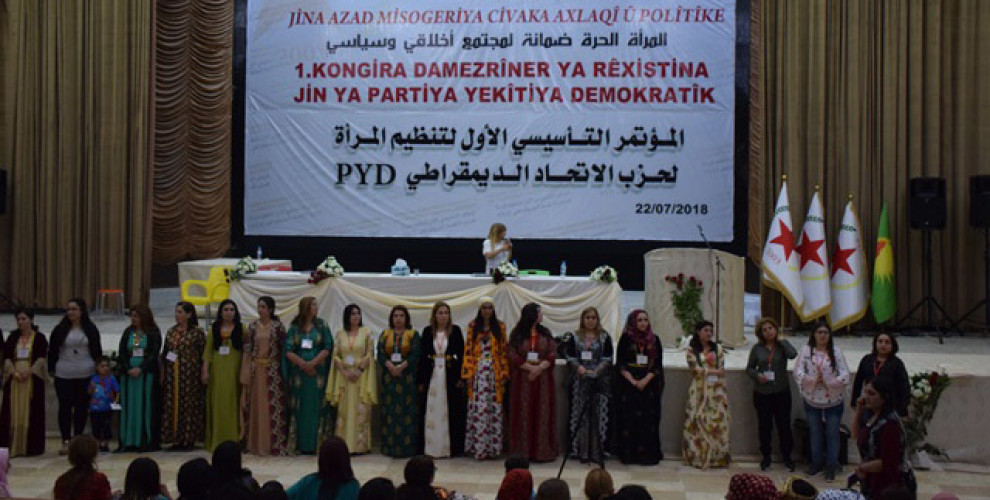 The Women's organisation of the Democratic Union Party (PYD) held its first foundational congress at the Aram Tigran Culture and Art Center, in Rimelan, ​​Qamishlo Canton.
There were 266 members from all over the country and from abroad who participated to the congress, representing all regions and areas where the Party is present.
The congress was attended by representatives of autonomous administrations, political party, canton assemblies and institutions from Northern Syrian.
After a minute's silence, the opening speech was delivered by PYD co-chair who congratulated members on the the congress.
All speeches have recalled the role of the party since the beginning of the Syrian crisis, underlining in particular the role of women within the PYD.
At the end of the day long congress, delegates approved a final report. The final declaration included the following statements:
"Organizational work, organizational program, democratic and political perspectives, role of women have been evaluated during the one-day meeting.
The activities of PYD women's organization were presented to the congress and members discussed the draft foundation document setting out terms for the establishment of the women's council.
It was a productive discussion and a number of organizational and political decisions were taken by the Congress.
At the end of the Congress, 28 members were elected as members of the Women's Council.
Members promised that they would adhere to the lines set out by the Democratic Nation philosophy and struggle.
Likewise they said they would "work for women's freedom following the path traced by martyrs, as it falls upon us to make their dreams come true".