Rete Jin calls for immediate mobilisation against Turkish invasion of Rojava
"Kobanê is the symbol of the vanguard of women against the Islamic State and of humanity's resistance to barbarism. We believe it is the responsibility of the entire international community to react to this barbarity."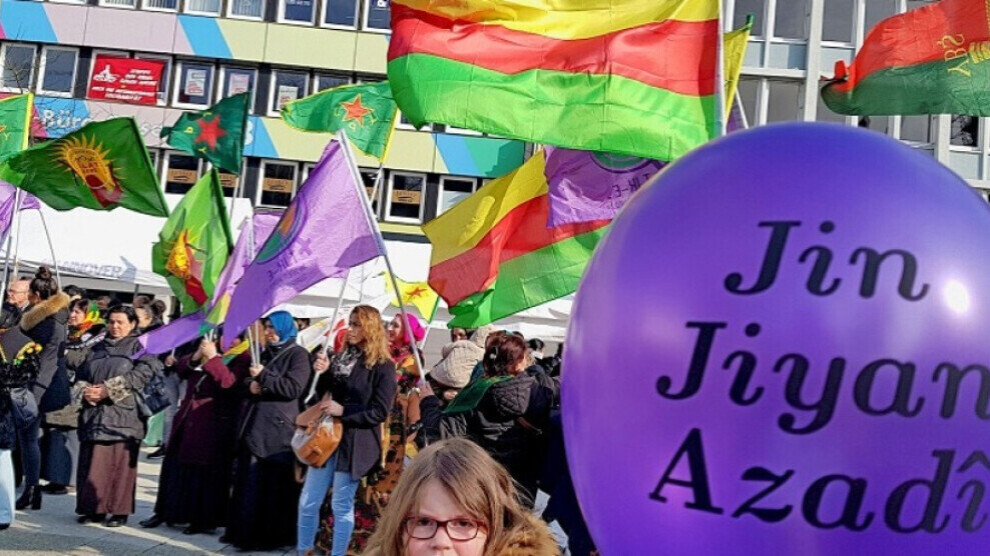 The Italian women's network Rete Jin released a press statement against the Turkish state's increasingly ongoing attacks across Kurdistan territory.
"Let's defend the women's revolution against Turkish fascism," says the Rete Jin statement, which includes the following:
"At midnight on 20th November, the Turkish state began large-scale bombings throughout Kurdistan, in Rojava in the area of Kobanê, including the village of Belûniyê in Shahba (populated by Kurdish displaced persons from Afrin), the village of Teqil Beqil near Dêrik, the region of Dahir al-Arab near Zirgan, and the areas of the Qendil and Asos mountains in southern Kurdistan in Iraqi Kurdistan.
The 13 November attack in Istanbul was the work of the Turkish regime itself, which falsely accused the PKK (Kurdistan Workers' Party), YPG (People's Protection Unit) and YPJ (Women's Protection Unit) for justifying a new invasion. Erdogan is thus starting his campaign for the elections next spring. These attacks are also a cover up of the serious crisis within the country and aim at gaining consensus, at a time when exit polls give Erdogan's AKP party as the loser. This strategy is not new, and is intended to legitimise a new invasion in the eyes of the international community by criminalising the image of Kurdish women and the legitimate resistance of the people of Kurdistan and the PKK. The bombing of the Qendil mountains, the heart of the heroic guerrilla resistance, is also meant to cover up the crimes of the Turkish army, which for years has been using chemical weapons there that are banned by international conventions.
As a women's movement, we condemn these attacks not only against the Kurdish people, but against the struggle of women and the entire project of democratic confederalism, and we believe it is the responsibility of the entire international community to react to this barbarity. Kobanê is the symbol of the vanguard of women against the Islamic State and of humanity's resistance to barbarism.
We call for immediate mobilisation against this announced invasion. We can organise meetings to raise awareness, inform on social channels and media, and demonstrate in front of Turkish consulates in our cities."