Sakine, Fidan and Leyla remembered in Melbourne
The three Kurdish revolutionaries have been commemorated in Melbourne, Australia.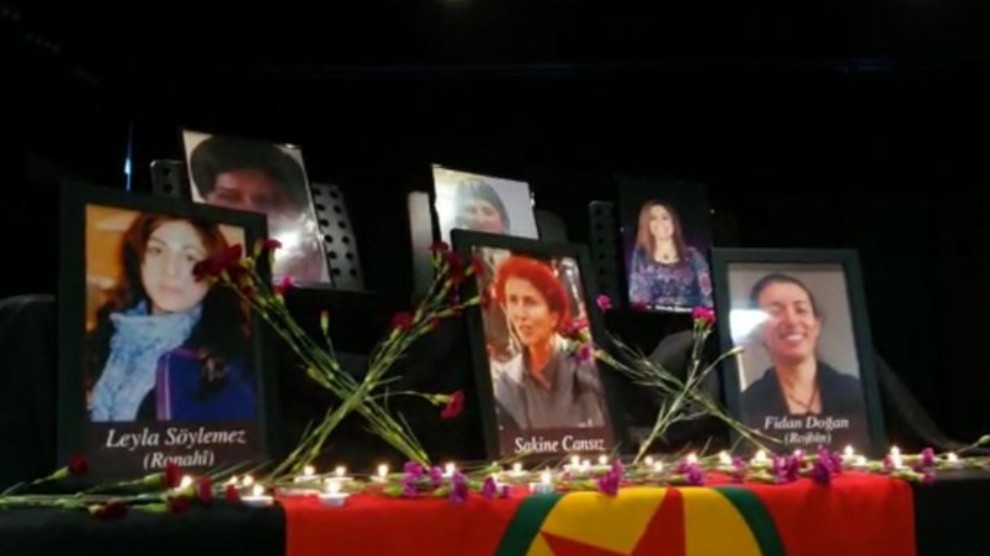 On January 9, 2013, PKK founding member Sakine Cansiz, KNK Paris representative Fidan Doğan and Kurdish Youth Movement member Leyla Şaylemez were brutally murdered in the heart of French capital Paris.
The Kurdish Women's Association in Melbourne organised a commemoration for the three women on Sunday.
The event witnessed speeches, poems, musical performance and cinevision screening on the triple murder of Sakine, Fidan and Leyla.
Speakers called for the perpetrators to be brought to trial, vowing that the murdered revolutionaries will never be forgotten.
The event continued with a poem written for the three women and was concluded with the performance of women's music band Avesta.