Signature campaign for Gülizar Taşdemir
Justice for Gülizar Taşdemir campaign launched for the Kurdish woman activist extradited to Turkey.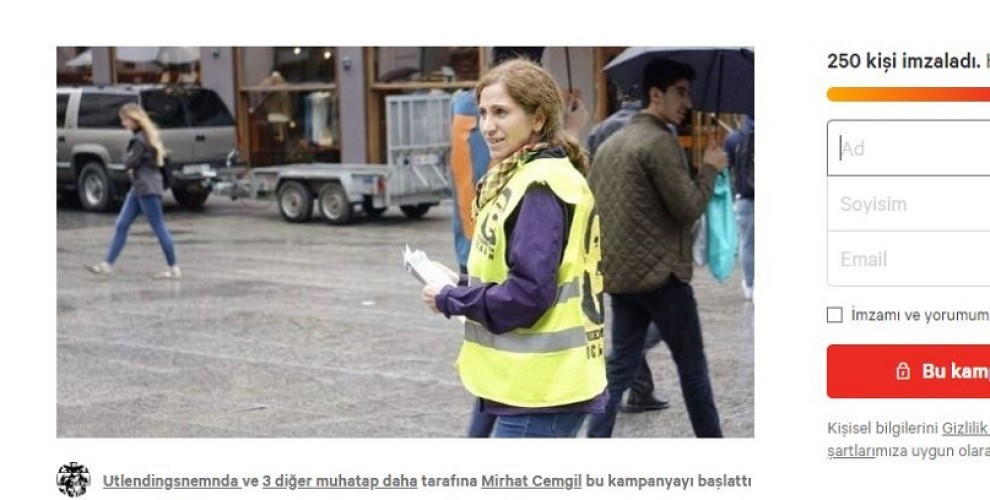 A signature campaign as well various protest actions have been launched for Kurdish woman activist Gülizar Taşdemir who was extradited to Turkey by the Norwegian government.
Taşdemir was extradited on 4 July despite the high risk to her safety due to her political activities. 
As soon as the news of the extradition was learned protests were held in front of the Norwegian consulates in Germany, Belgium, Netherlands and France, while the lawyers of Gülizar Taşdemir in Oslo started their legal battle. 
A solidarity group with Gülizar Taşdemir was immediately activated and launched a signature campaign.
Gülizar Taşdemir's lawyer, Jan M. Birkeland, said that the decision was outrageous. "Despite the well known risk to our client, she was extradited to Turkey. This decision is in violation of both Norwegian and international human rights laws. Despite all our efforts and initiatives, we were not able to stop this decision".
Birkeland said there are three cases now opened for Taşdemir. Two in Norway and one to the European Court of Human Rights (ECHR).
"We had filed a lawsuit in the lower court before the extradition decision - the lawyer said - and afterwards we filed two more cases, one at Oslo's high court and another at the ECHR. It is our intention to revert the decision and expose what is behind it". 
Gülizar Taşdemir should be brought back to Norway and given the right of asylum, said the lawyer who added: "Turkey should stop putting pressure on other governments. The life of Taşdemir is responsibility of the Norwegian government. It is this government that has caused all this".
Signature campaign
The "Solidarity Group with Gülizar Taşdemir" was set up in Oslo and it launched a signature campaign called 'Justice for Gülizar Taşdemir'.
In a written statement, the group says: "The Norwegian authorities are primarily responsible for the situation in which Taşdemir found herself. Our request is for Norway to put pressure on Turkey in order to ensure Gülizar Taşdemir's release and her return to Norway".
The Group calls on all international organisations to support the campaign and all activists to sign the petition. 
Sign the petition here