Three activists of the Kurdish women's movement jailed in Batman
Three activists of the Kurdish women's movement have been arrested in Batman on terror charges.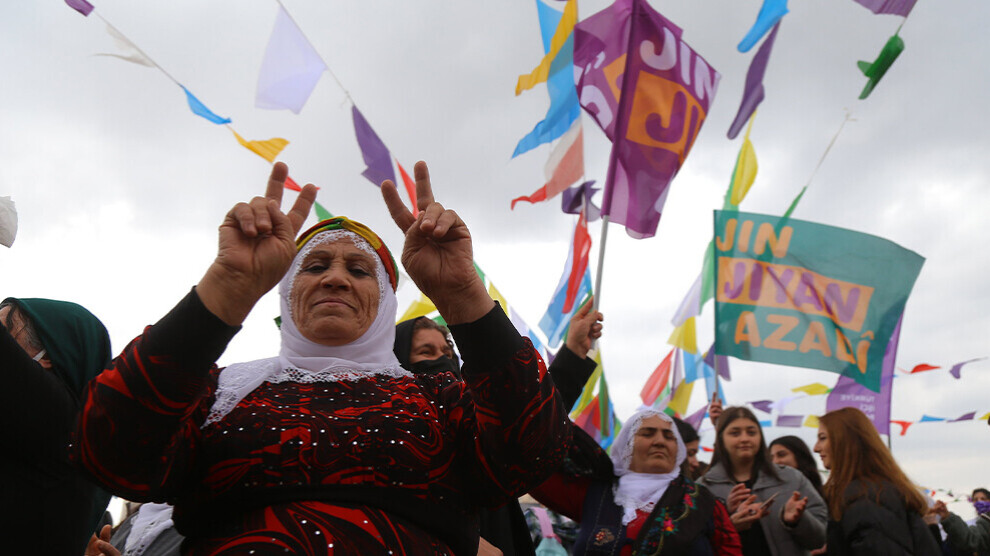 As part of Turkey's crackdown on Kurdish political and civic organizing, the AKP regime's judiciary continues to turn the repressive screw. In Batman, three activists of the Kurdish women's movement were remanded in custody on Friday under the guise of the usual terrorism charges. They are the former co-chairwoman of the HDP's provincial association, Fatma Ablay, and Şirvan Göçer and Leyla Bayram of the Free Women's Movement (TJA).
The arrests in Batman were made on the basis of an investigation led by the Batman Chief Public Prosecutor's Office. While the exact reasons for the arrests remain unclear, the women are accused of membership in a "terrorist organization." Nearly twenty female activists and politicians were detained in the wave of repression on Tuesday and Wednesday, including several deposed co-mayors. Five of the women suffered food poisoning in police custody and had to be treated in a hospital.
Court orders have also been issued for five of those affected by the wave of repression. Until a decision to the contrary is issued, HDP politicians Gülistan Sönük, Nazime Avcı, Gurbet Doğan and Songül Korkmaz, as well as TJA activist Şükran Çelebi, must report regularly to the police and are not allowed to leave the country. The basis for the reporting requirement, which is described as a "preventive measure," is the "release under control" law that came into force in 2013. The mechanism is considered an alternative to detention and is excessively exploited by the Turkish judiciary to keep unwelcome individuals under control. The remaining women were released after questioning by the public prosecutor.
Since President Recep Tayyip Erdoğan unilaterally broke off peace talks between the Turkish government and PKK founder Abdullah Öcalan in the summer of 2015, the AKP has been tirelessly turning the repression screw against the Kurdish population and the democratic opposition. The campaign of extermination, which has been in full swing since then, has de facto abolished dialogue, political debate, pluralism and fundamental rights. Arbitrary arrests and detentions occur almost daily. The basis for this is the "Çöktürme Planı" - a term that can be translated meaningfully as "decomposition plan" - brought forth by the AKP even during the "peace process" in 2014. This project is a military and political destruction plan. The HDP describes the decomposition plan as an update of the 1925 reform plan for the rebellious Kurdish east.