Three more women killed in Turkey
While a woman subjected to systematic violence died suspiciously in Amed, another woman was shot dead by her husband in Isparta. In another case, a judge killed his wife in Ankara.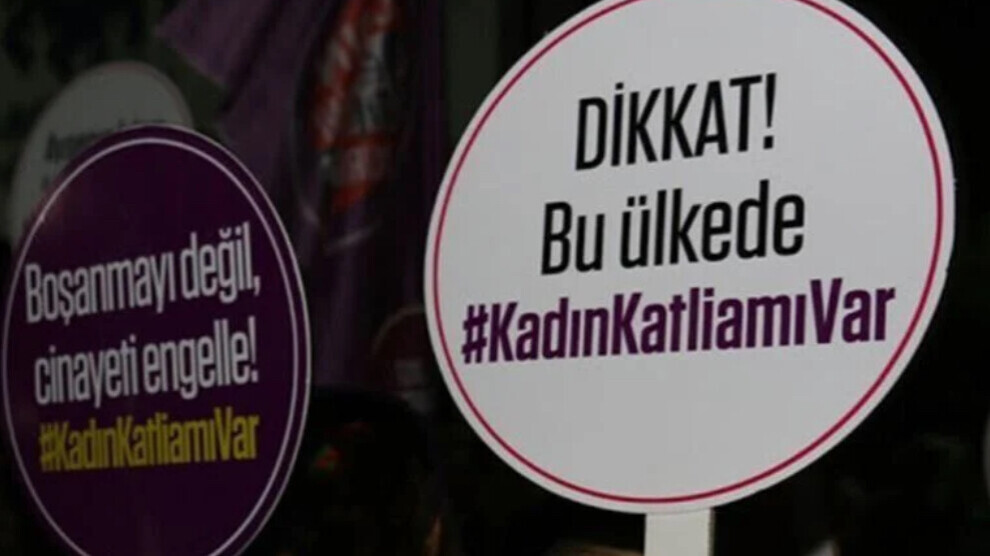 Şengül Okay, a resident of the Bağlar district of Amed (Diyarbakır), was subjected to systematic violence by her husband whom she had been married to for 15 years.
Şengül Oktay used to visit a women's shelter due to violence yet was "convinced" by her family members each time and sent back to the man who subjected her to violence.
The woman died under suspicious circumstances on Sunday, October 2. Her husband disappeared following her death.
The woman was buried in the Silvan district after her body was taken from the Forensic Medicine Institute (ATK).
ISPARTA
Another woman was murdered in Isparta city. Sezer Işık, who lives in the Büyükgökçeli village, injured his wife Yadiğar Işık with a gun.
The seriously injured woman was taken to a hospital yet could not be saved.
Her husband ran away after the murder and has not been caught yet.
ANKARA
In Ankara, judge Serkan Tuzun, who works as the Head of the Department of Supporting Services at the Ministry of Justice, murdered his wife.
It is reported that the judge used a gun to murder his wife during the incident that took place in the judges' lodging in the central district of Etimesgut. He committed suicide after the murder.
The bodies of the judge and his wife were taken to the Forensic Medicine Institute for an autopsy. An investigation into the incident has been launched.
It is further reported that the judge was a former chair of the "Alperen Ocakları", a far-right paramilitary group supported by the security forces.
AT LEAST 246 WOMEN KILLED IN 9 MONTHS
At least one woman is murdered per day in Turkey. According to the "We Will Stop Femicides Platform", at least 26 women were murdered, and 19 women died suspiciously in September. There were 33 femicides and 15 suspicious female deaths in August. Monthly reports by the platform reveal that at least 246 women have been murdered since the beginning of the year. The number of cases is believed to be higher due to dozens of suspicious deaths.