TJK-E calls for participation in protests for Rojhilat in Europe on October 1
The Kurdish Women's Movement in Europe calls on all Kurds, especially women, to participate in the demonstrations to be held across Europe on October 1 for the people of Rojhilat (Iranian Kurdistan) and Mahsa Amini.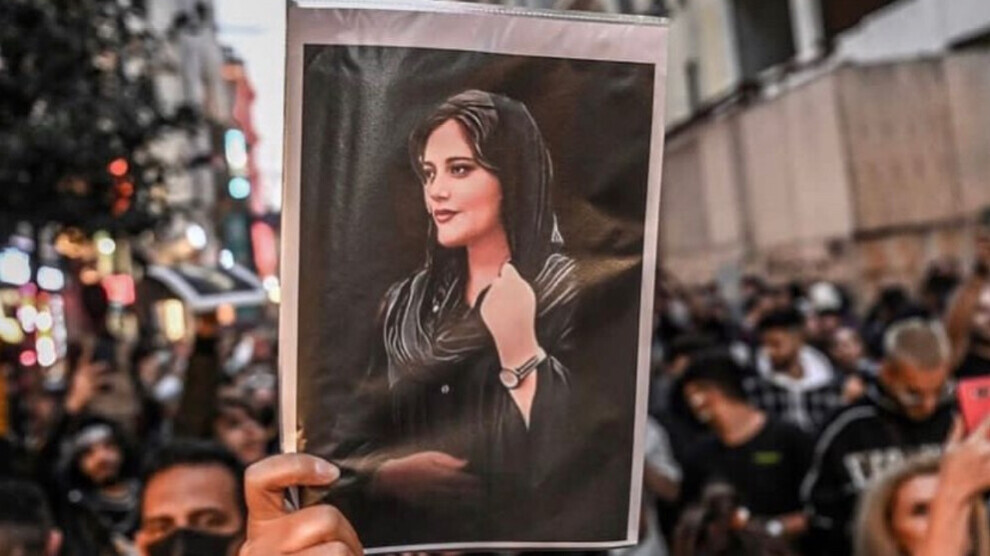 The Kurdish Women's Movement in Europe (TJK-E) released a statement about the brutal killing of young Kurdish woman Mahsa Amini on September 16 as a result of torture by the Tehran "morality" police, and the Iran-wide protests that have ensued. The statement said that no despotic rule could stop the rising women's struggle.
"The women-led revolt of the Rojhilat people and Iranian communities against the murder of Mahsa Amini by the Iranian "morality" police, is growing and spreading across Iran. As in all despotic states, the male-dominant government is once again trying to suppress this uprising with blood and force. However, no despotic rule or attack will stop the rising women's struggle. The demands of the Kurdish and Iranian women are democratic and universal demands. Women's demands cannot be ignored, and violent suppression of protestors is unacceptable," the statement said.
"As the TJK-E, we have been and will continue to be the voice of Amini with the actions organized in Rojhilat, Iran and abroad. It is our responsibility not to leave this pro-freedom resistance alone and to transform it into gains in the long run based on freedom and democratization of women and peoples. We will expand our common struggle with women from various peoples and communities in Europe under the motto "Jin, Jîyan, Azadî" (Women, Life, Freedom).
On this basis, we call on Kurdish women and people living in Europe to collectively participate in all actions to be held across Europe on Saturday (Oct. 1) for Amini and the people of Rojhilat. It is time to support and expand this resistance."