Two-days seminar on Jineology in Sulaymaniyah
The role of women and the meaning of freedom and a new life through the lens of Jineology.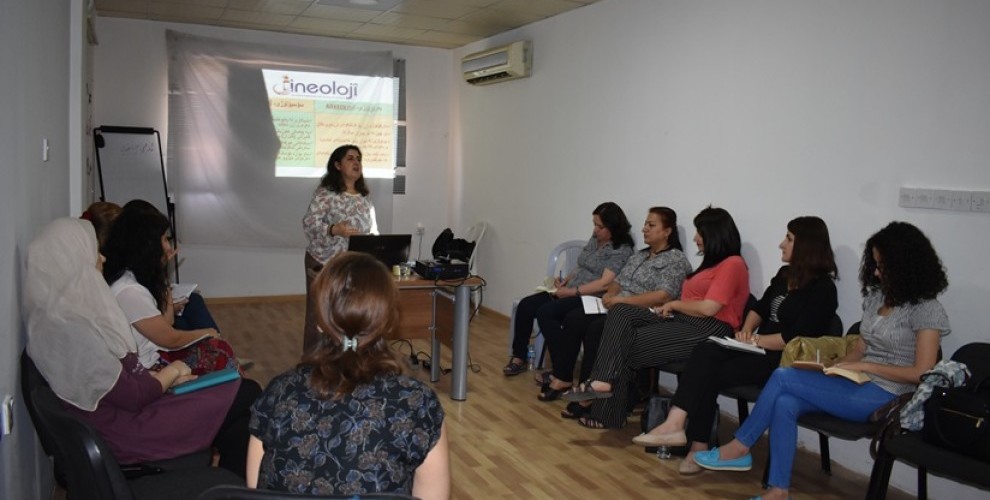 A two-days seminar was held in Sulaymaniyah to get women closer to the principles and ideas of Jineology (Women's Science).
The seminar addressed the issue of why this science is necessary and includes all areas of life, especially ethical aesthetics, economics, education, politics, demography, ecology and health.
Jineology studies include meetings and seminars organised in many cities and countries.
Preparations are underway for the training, meetings and seminars which are scheduled in Sulaymaniyah, Shahrizor, Ranya, Germiyan and Hewler in the coming days.
A brochure explaining why Jineology is a necessary science in South Kurdistan has been prepared and a sociological investigation has been started to analyse the sociology of South Kurdistan.
A two-days seminar on Jineology was organised in Sulaymaniyah. The course was promoted by the Academy of Democratic Politics and given by Necibe Qeredaxi, a member of the Jineology Committee.
Jineology Academy has been carrying out work in Rojava, North Kurdistan, Turkey, East Kurdistan, Europe and Latin America. A video showing this work was presented to the women who took part in the different areas of work.
In the two-day seminar it was stated that the concept of Jineology came into the agenda of the women in the world thanks to the concept of Freedom Sociology developed by Abdullah Öcalan in 2008.  
Jineology studies are the result of forty years of struggle carried out by Kurdish women, and has attracted the interest of women all over the world.  
The name Jineology revolves around the word jin (woman), so it's the science of woman, but with a broader meaning as it refers to all sciences ontology, epistemology, archeology, sociology studied keeping the focus on woman.
The "Jin Jiyan Azadi" (Woman, Life, Freedom) formula of Jineology has become a slogan.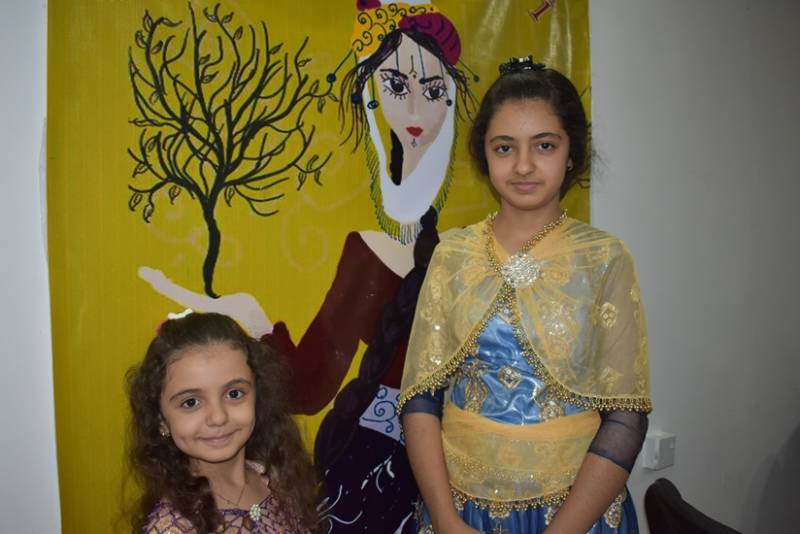 The debates at the seminar focused on the redefinition of the meaning of science, as the meaning is the potential of truth, the love of truth, and the free life in love.
It was pointed out that the main task of Jineology is to redefine life in relation to social science.
In South Kurdistan, for example it was pointed out how there is a great distance from the definition of life and a tendency towards a distorted understanding of freedom.
In the second day of debates, it was explained why Jineology is necessary in all areas of life, especially ethical aesthetics, economics, education, politics, demography, ecology and health.
The discussion continued with some practices of Jineology with thoughts about women's role and leadership in South Kurdistan.