Violence against women is increasing during the pandemic
It is called the shadow pandemic. Violence against women has increased during the Covid-19 outbreak, as reflected by many concrete data.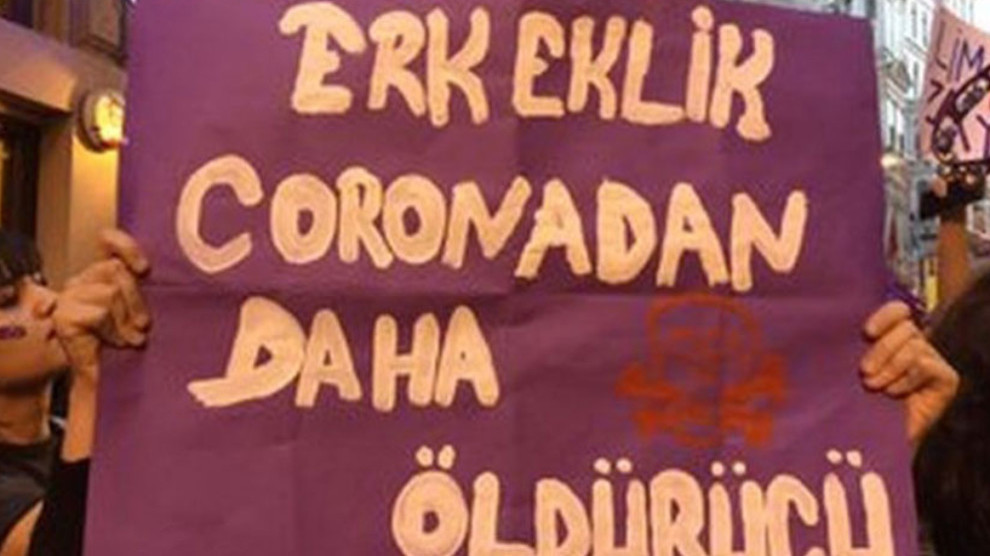 The pandemic started in Wuhan, China, where, media reported, divorce applications increased. According to the official figures released by China, domestic violence reported in February 2020 increased by 300 percent in the Hubei province, where the outbreak was first registered.
While this important detail has found its place in some news outlets, it has been ignored by many media. These first cases of violence against women indicated that the likeky scenario would be one of more violence when lockdown began in many countries. According to an UN report published in April, cases of violence against women will increase. In the report, it was estimated that approximately 15 million cases of domestic violence would be experienced in the 3-month long forced quarantine process.
The report reminded that almost 18 per cent of women and girls aged 15 to 49 years who have ever been in a relationship have experienced physical or sexual violence by an intimate partner in the previous 12 months. The figure rises to 30 per cent when considering violence by a partner experienced during women's lifetime. More than a third of women who are intentionally killed are killed by a current or former intimate partner.
The increase in violence against women was seen in Turkey as well, since March, when lockdown began to be called. 
According to the data of the Platform to Stop Murders of Women during the epidemic period, 9 suspicious deaths and 29 murders of women were committed in March alone 2020. 20 women were murdered in April 2020, and another 20 died in suspicious circumstances.
It was impossible to establish how 14 women were killed, while 2 of them were killed by men under economic excuses and 4 because they wanted a divorce.
The Platform stated that the calls received during the quarantine and especially in April as well as applications to the Whatsapp support lines opened, increased by 55 percent, and were made by women from 28 provinces.
These numbers are of course higher if we consider the single places. Many women cannot reach the lines of solidarity and women's rights defenders, especially in this period. But local organizations continue to solidarize with women despite the epidemic.
Adile Doğan, the head of the Esenyalı Women's Solidarity Association in the district of Esenyalı in Istanbul, confirmed that the number of violence increased during the third month of the epidemic. According to Doğan, violence cases reported in this region were 103 in 2 months.
"While I was recording 1 case every few days in the past, - Doğan said - this number has now increased to 3 or even 4 per day."
According to the data of Esenyalı Women's Solidarity Association, there are at least 4 cases of violence against women carried out by men who were released from prison after the new Law of Execution in this area. One of the men was arrested again and sent back to prison. Doğan said that although the woman who was subjected to violence from her husband was afraid to make a complaint, she finally filed a criminal complaint with the association and was given a report stating that she had been beaten.
Women's solidarity associations are also trying to heal the wounds of the economic crisis that deepens not only because of violence but also because of the epidemic.
The association, which has been operating in Esenyalı for 6 years, has delivered food to nearly 350 women through a solidarity network. Adile Doğan says that this solidarity network started with women who have jobs, trying to help those who are in a difficult situation due to the epidemic. They gave priority to divorced women.
For example, 15 market employees, including one from abroad, gave the Ramadan packages they received to the association to deliver them to women in need. In addition, office workers, sent their Ramadan food to about 70 women who had been left at home because of the epidemic, or women with minimum wages, as well as to those subjected to violence.
This provided food packages to nearly 350 women. "Unfortunately - said Doğan - there was already a deep economic crisis which badly affected women's lives. In couples, one of the two breadwinner was already unemployed, now both are."
There is another point underlined by Doğan: pressure increased by the economic crisis. So much so that she says the association is receiving many calls from women who show suicidal tendencies. According to Doğan, the situation of women working in the precarious sector, employed in jobs such as house cleaning, staircase cleaning or elderly care is also very bad.
Many people do not call housekeepers to their homes for health reasons, or they are looking for a woman to live in the house to take care of the older people. This makes it even more difficult for women to find a job and not just now as it is likely that the working relations will also change in the future.