Women defending Istanbul Convention blockaded by police in Amed
Police forces blockaded women who took to the streets in Amed today to defend the Istanbul Convention.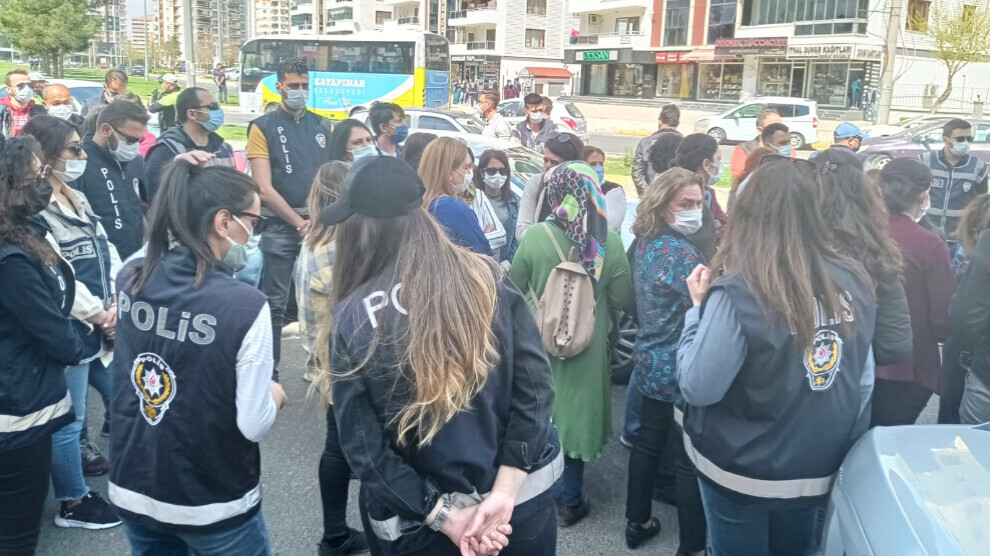 The Free Women's Movement (TJA) and Peoples' Democratic Party (HDP) Women's Council organised a demonstration in Kayapınar district of Amed (Diyarbakır) under the motto "We won the Istanbul Convention on the streets and will defend it on the streets".
Police laid a siege at the scene of gathering from four sides and blockaded the group which also included HDP Women's Council Spokesperson Ayşe Acar Başaran, HDP deputies Nuran İmir, Remziye Tosun, Dersim Dağ, Semra Güzel and TJA activists.
Women protested the police blockade chanting slogans such as "Block the murderers, not women", "Long live women's solidarity", "Woman, life, freedom".