Women from Turkey stand with women of Iran
Growing solidarity worldwide with the women resisting on the streets in Iran after the brutal killing of Jina Mahsa Amini, who died in police custody in Tehran after her arrest for allegedly failing to comply with Iran's strict rules on women's dress.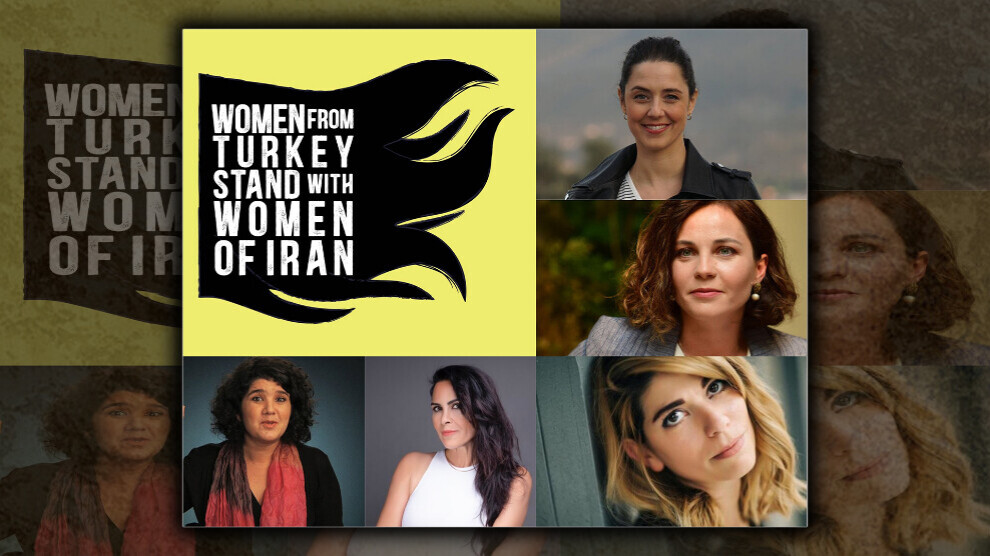 Women filmmakers from Turkey stand by women in Iran, declaring solidarity with the women and people of Iran and univocally shouting for freedom and equality. Solidarity messages with women in Iran are shared on the digital media account "Stand with Women of Iran – Turkey".
In a video message, women filmmakers in Turkey expressed their solidarity in Turkish, Persian, Kurdish, Arabic, English, Italian, German and Spanish languages. The video features a number of filmmakers, including Füsun Demirel, Nur Sürer, Tülin Özen, Tilbe Saran, Burcu Biricik, Melis Birkan, Ayça Damgacı, Ceren Moray, Damla Sönmez, Melisa Sözen and Canan Ergüder.
The women in the video, which begins with artist Gökşen Ateş cutting her hair, reiterate the Kurdish slogan "Jin, Jiyan, Azadi" [Woman, Life, Freedom] which represents the resistance of Kurdish women and became a symbol of the resistance of world women.

Jina Mahsa Amini was arrested by the religious police in Tehran on September 14 because of her "un-Islamic" outfit. According to consistent media reports, the 22-year-old had not worn her hijab in accordance with the rules. She was therefore taken to a police station. According to the police, she "suddenly developed heart problems" and fell into a coma. Amini's family and eyewitnesses, who were also taken to the station, rejected this account and accused the police of beating the Kurdish woman, which eventually led to her death. Hospital records leaked by a hacker group and published by Iran International, a media outlet of the Iranian opposition in exile, with CT scans said to be of Jina Mahsa Amini, confirm the version according to which the young woman died from massive violence to the head. After her death, the Tehran clinic where Amini was treated also wrote in a post on Instagram, which has since been deleted, that she was already brain-dead when she was admitted.
Since September 16, thousands have taken to the streets in many cities to demand accountability for the death of Amini and to put an end to violence and discrimination against women in Iran, particularly compulsory veiling for women. The peaceful protests have been met with excessive use of force, including birdshot and other metal pellets by Iranian security forces, the experts said.
The global backlash against Mahsa Amini's death and support for the Iranian protests is growing, while the hashtag Mahsa Amini was used over 100 million times on Twitter. Large-scale internet and mobile phone disruptions and outages have been reported and platforms such as Whatsapp and Instagram are restricted.