Women in Amed protest against femicide
In Amed, women protested against femicide and rape.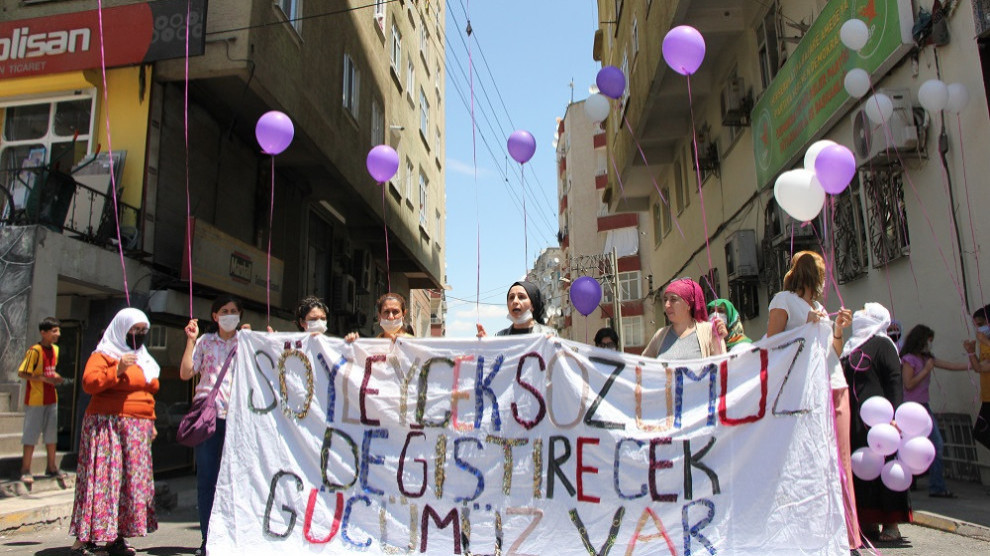 Members of the "Free Women's Movement" (TJA) and the Women's Council of the Peoples' Democratic Party (HDP) took to the streets in Amed (Diyarbakır) against femicides. The activists made a statement in front of the HDP district association in Bağlar, holding a banner saying "We have something to say and we have the power to change things".
In a speech, Fatma Kavmaz, co-chairwoman of the HDP's district association, pointed to the recent increase in cases of femicide and declared that the fight against violence against women continues.
At the end of the action, the activists let symbolic balloons rise for the murdered women and political prisoners.