Women in Van in solidarity with the hunger strikers 
HDP Women's Council in Van sent postcards of solidarity with the hunger strikers.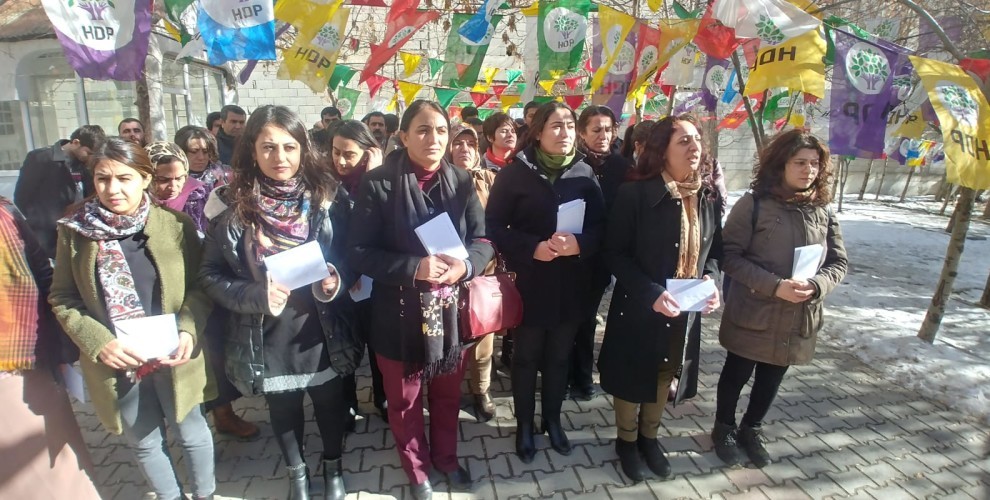 HDP Women's Council in Van marched to the city's Central Post Office to send postcards of solidarity with Leyla Güven and the other prisoners on hunger strike. 
HDP Van Provincial co-chair Yadisen Karabulak, DBP Van Provincial co-chair Ayla Tarhan, Van MP Muazzez Orhan and HDP Women's Council members attended the press conference at the HDP provincial building.
HDP Hakkari MP Leyla Güven has been on hunger strike for 70 days demanding the end of the isolation regime imposed on Kurdish people's leader, Abdullah Ocalan. 
In dozens of jails, hundreds of prisoners have joined the HDP deputy hunger strike. 
HDP deputy Muazzez Orhan said: "The path towards a democratic republic will pass through the abolition of the isolation in Imrali. Let's be a voice of the prisoners."
Orhan urged everyone to raise their voice for a better future and democracy. 
After the press conference, women marched from the provincial building garden to the Central Post office. The women left the post office after sending their support cards.