Women prisoners in Iran raise concern over executions and torture
Women prisoners in the Evin Prison stated that "We, female political prisoners, are in a prison where some of our fellow inmates face death penalties and receive death threats."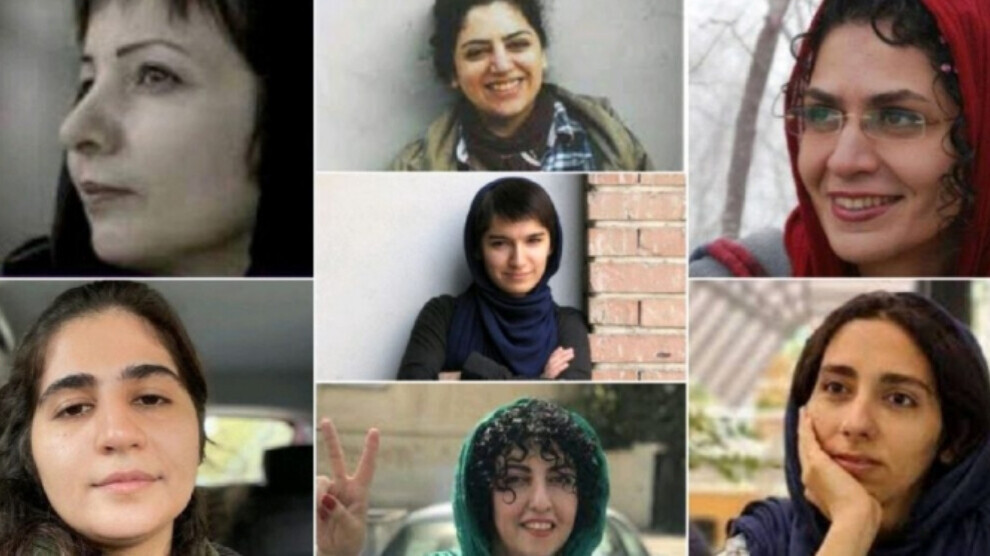 7 women in Iran's notorious Evin Prison expressed their support for the jailed environmental activists in an open letter and condemned the death penalty against the anti-regime protestors. The letter also draws attention to the crackdown on Kurdish political prisoner Zeynab Jalaliyan to obtain a confession and the "execution" of Şirin Elamhouli.
The letter from female prisoners includes the following:
"The death penalty, which tramples on the right to life, is one of the most serious human rights violations. Iranian society has suffered the execution of their loved ones for decades, and most recently we have once again witnessed the executions of some young protesters. We, female political prisoners, are in a prison where some of our fellow inmates face death penalties and receive death threats.
Environmental activists are fighting to protect the environment and the future of our country. They were arrested in line with baseless statements by the Revolutionary Guards. The Revolutionary Guards subjected the people they questioned to mental, psychological and physical torture for 2 years in solitary cells to make them confess what they did not do. One of the most disgusting ways that interrogators use to obtain confessions is to show the prisoners 'execution' scenes and even threaten them with 'execution' in court.
Our two colleagues, Sapedeh Kashani and Nilofar Bayani, along with their other colleagues, were prosecuted under these circumstances and accused of being 'spies'. They were even accused of committing 'corruption in the world' without any legal evidence and documents. Another friend of ours, Maryam Haj Hosseini, one of the country's most distinguished scientists, was imprisoned for 412 days in the Defence Ministry's "safe house" in a remote area (a mountainous region) outside the city of Tehran. She faced the death penalty after being accused of 'corruption in the world'. Mahosh Shahriari and Fariba Kamalabadi have been kept in solitary confinement for months and subjected to heavy emotional, mental and physical torture for their beliefs. They faced the 'death penalty' for charges of 'corruption and espionage'."