Women protest against rape
In Turkey and Northern Kurdistan women have protested against the state-sponsored rape culture. The occasion was the death of a young Kurd after being raped by a Turkish sergeant.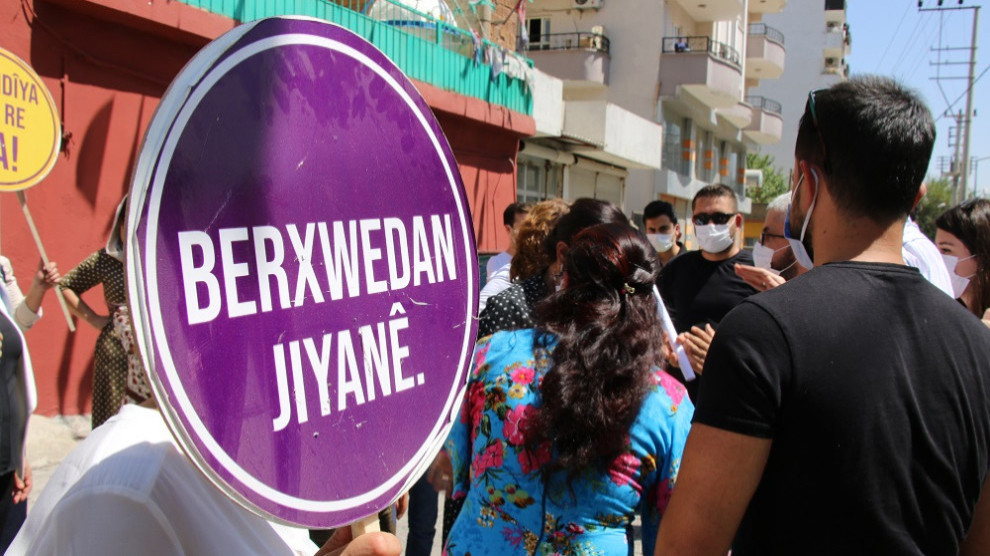 After the death of Ipek Er, women have been protesting against the state rape policy in numerous cities in Northern Kurdistan and Turkey. 18-year-old Ipek Er committed suicide in Batman after being held, drugged and raped by Turkish sergeant Musa Orhan for weeks. Before her suicide attempt, she had filed charges against the rapist. The sergeant was briefly arrested and released less than 24 hours later. He was only arrested yesterday after strong protests following the death of Ipek Er on Tuesday.
Protest actions took place in the provinces of Şırnak, Mardin, Istanbul, Ankara, Mersin and Hatay, among others. In Cizre, police tried to prevent women from making a statement on the street. The activists, including DBP co-chair Saliha Aydeniz and HDP MP Nuran Imir, pushed through their rally against the ban.
Güler Tunç, co-chair of the HDP Cizre district association, drew attention to the fact that violence against women in Kurdistan has been used as a means of warfare for years. Saliha Aydeniz then took the floor and said: "Instead of preventing women from protesting, you should fight the culture of rape prevailing in your country. The culture of rape is part of state policy. We women will never give up and we will reclaim our rights everywhere. We will not bow to the culture of rape."
RELATED NEWS: