Women's economy getting stronger with cooperatives
3 women raising sheep in the cooperative they founded in the Tenuriye town in Qamishlo are strengthening women's economy.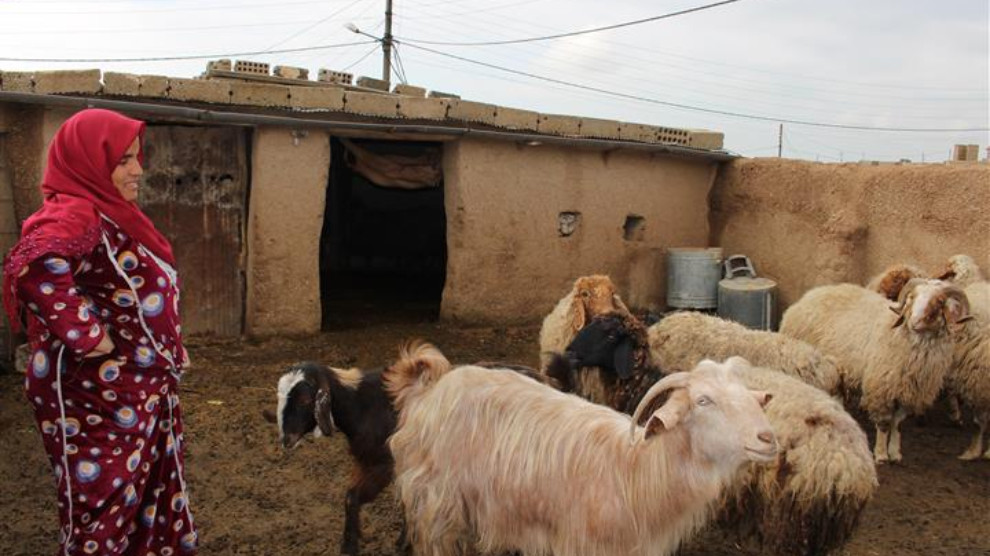 The Kongreya Star Women's Economy Committee founded a small cooperative with 3 women in the Tenuriye town in Qamishlo. The 3 women who came together under the cooperative roof started to work communally and raise sheep, strengthening women's economy in the region.
The women's cooperative is the third in the region after the restaurant and park cooperatives. All work is done jointly in the cooperatives.
Women start their work early in the morning by cleaning the shelter and then they feed the sheep. The women then sell the milk from the sheep in the market. Cooperative partner Xedice Elus said they aim to strengthen communality and women's economy with their work. Elus added that the most important goal of the cooperative is to develop a common life culture among women, and called on all women to join cooperatives.
Qamishlo Eastern Districts Women's Economy Committee Administrator Evin Resul said the cooperatives are strengthening the common life culture among women. Adding that the cooperatives play an important role in strengthening women's economy, Resul said: "We aim to give women the opportunity to develop their economy without relying on anyone else."