"Women's voices after Turkish invasion"
The #WomenDefendRojava campaign has conducted interviews with women from northeast Syria who were displaced during the Turkish invasion last October. The interviews have now been published as a brochure.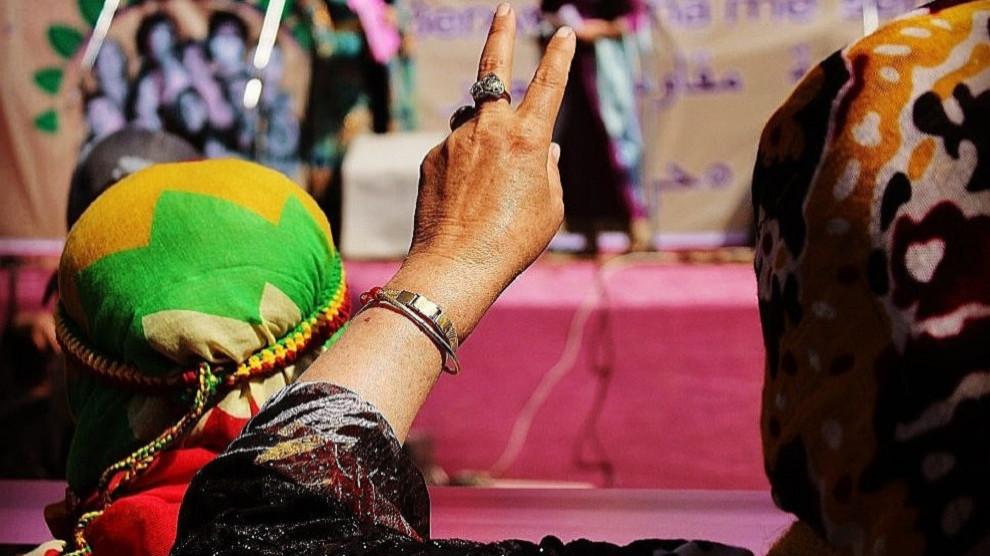 The campaign "Women Defend Rojava" has compiled interviews with women in Northern and Eastern Syria in a brochure. The interviewees are women who were displaced into different areas after the Turkish invasion in October 2019 and now live in refugee camps. Among them are women who see their lives threatened because they belong to minorities as Yazidis, Assyrians, Armenians or Chechens.
The campaign said the following on its 19-page brochure:
"In this last brochure, we have collected interviews with different women in the North and East of Syria. Women who, after the invasion by Turkey of different territories, have been displaced and live in refugee camps, and also see their lives threatened since they belong to different minorities such as the Yazidis, Assyrian, Armenian or Chechen.
Turkey's occupation war, as we see, has not come to an end. The war is still being fought in the occupied territories, with the battle between resistance and assimilation and submission. Furthermore, Turkish expansionist zeal has not stopped and attacks on the other territories of North and East Syria continue. Attacks on water infrastructure in the midst of the Covid-19 pandemic, the setting of fires to weaken the local economy, or the killing of civilians on the border, add to the kidnappings, abuse, rape and demographic change carried out in the occupied areas.
On the other hand, we also see how the war continues because hundreds of thousands of displaced people are still living the effects of the invasion of the Turkish state and its mercenary gangs, since it is impossible for them to return to their homes. In this small brochure, we have collected different interviews with women who were displaced from the occupied territories following the October invasion, as well as women from religious minorities who have either had to leave their homes or live with the constant threat of having to do so. Women have been the direct targets of Erdogan's attack but at the same time they continue to be the mainstay of the resistance. In the face of fascism that seeks to eliminate the democratic system in North and East Syria and stop the process of women's liberation, the lives and voices of women are the Turkish state's greatest defeat. Their lives are in themselves an act of resistance."
The brochure can be seen and downloaded here 
RELATED NEWS: