Women tortured in prison
Attacks, forced searches, threats: women in Sincan prison expose torture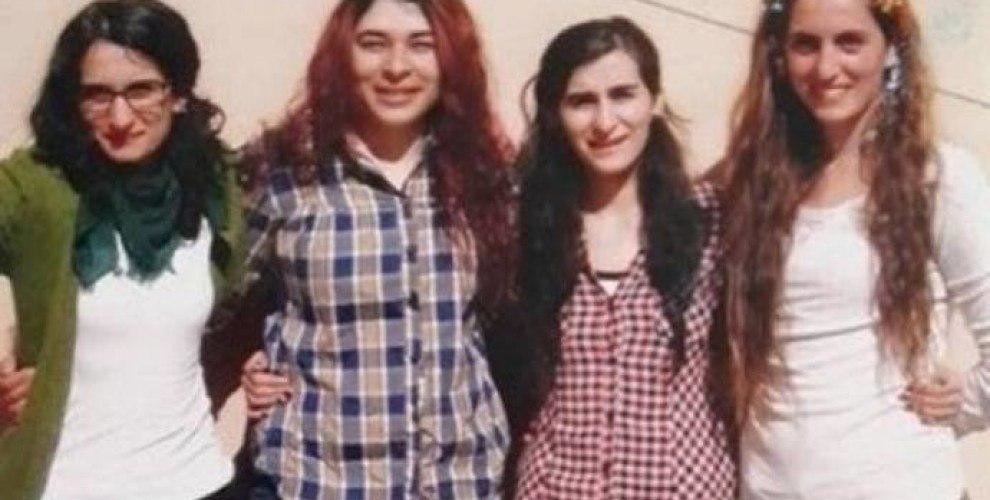 Prisoner Bahar Demir, in Sincan Women's Closed Prison, sent a letter to the team of http://gorulmustur.org, in which she tells about the pressure in prison.
Demir stated that the correspondence sent to the prison do not reach them for arbitrary reasons, adding that the parcels sent by relatives and friends are also seized by the Anti-Terrorism (TEM) teams while still in the Post hands. 
Only after the controls by the TEM police the parcels are finally given to them, but in more than one occasion things have been lifted from the boxes, said Demir who added that for example the wristband they had sent to Adil Okay's daughter had been removed from the parcel.
Search Torture
Demir also said that the authorities are always trying to impose disciplinary punishment, Demir stated that disciplinary punishments were given especially during the trips to court the prisoners have to make. 
"We are searched in the search room before return of the court. Then we go through X-Ray. After X-Ray we are searched again. We are getting searched at least 3 times in two months. We do not accept that the third search because it is an arbitrary practice". 
Together with other nine women Demir suffered yet another incident on 12 April. She wrote: "As we did not accept the search they wanted to make after the X-ray the guards attacked and forcibly searched us. 
Attacked by guards
Nine women were thrown on the floor. When a comrade was dragged into a room, the guard tried to shut the door intentionally. Their intent was to harm our comrade. But our comrade managed to get out from the doorframe which was quickly shut. If she had no reflex to roll on one side, that heavy iron door would have been shut on her face. Our comrade is an epileptic patient. Although we have been attacked, we have been informed that disciplinary investigation is actually been filed against us. The prison authorities threatened us by saying 'You will see!'".
Emphasizing that prison directors continue to force prisoners to wear a uniform, Demir said: "They tell us to wear a uniform for the safety of our life and property; they are threatening us". 
Demir added: "We political prisoners will continue our resistance. They are mistaken if they think they will make us bow with their attacks and violence".