YJA Star: We will realize the dreams of our martyrs
The headquarters of the women's guerrilla troops YJA Star remembers the eight fighters who died on April 8 in the region of Besta in North Kurdistan.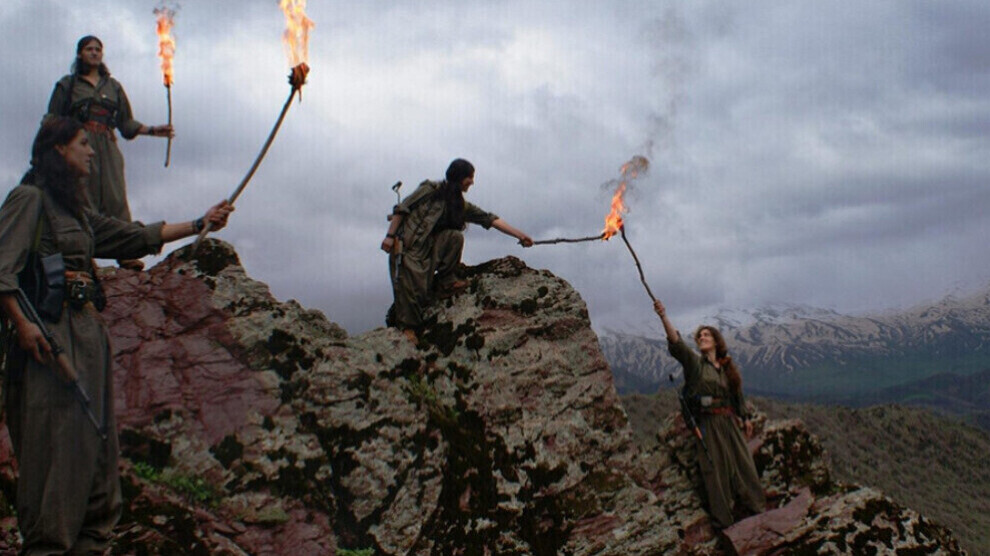 Eight guerrilla fighters were martyred in action during a Turkish military operation launched on April 5, 2021 in the region of Besta. The headquarters of the Free Women's Troops (YJA-Star) commemorated the martyrs in a statement published on Tuesday, saying, "In a heavy battle, under the leadership of the brave commander Nûjîn Sêrt, our friends Fırat Şax, Hebûn, Ezda, Mizgin, Dilan, Hêvî and Tolhildan fell in brave resistance." YJA-Star extended its condolences to the people of Kurdistan and the relatives of the martyrs.
Nûjin Sêrt - Fight in the mountains and cities
YJA-Star described commander Nûjin Sêrt as an expression of a resistance culture created by thousands of martyrs. "Our friend Nûjîn Sêrt had joined the fight in Botan in 2005 and worked in Botan and Behdinan regions until her death. She joined the fight in Botan, learned guerrilla warfare in Botan and became a commander in Botan. Nûjîn was loved by her comrades because of her commitment, modesty, courage, sacrifice and unconventional nature, and became a commander whom the fighters trusted. She did not limit the resistance to the mountains, but actively participated in the war for the cities during the struggle for self-government. She brought the patriotic, humble and concise side that the women in Siirt use to protect their identity to her command style and was one of the leading young commanders of the YJA-Star."
YJA-Star headquarters also remembered the other seven martyrs and announced retribution in memory of Nûjîn, Firat, Hebûn, Ezda, Mizgin, Dilan, Hêvî and Tolhildan.