YJK-E calls on women to attend Düsseldorf march on 12 November
The YJK-E called on women to attend the Düsseldorf march on 12 November, saying, "We must be the voice and breath of the freedom fighters."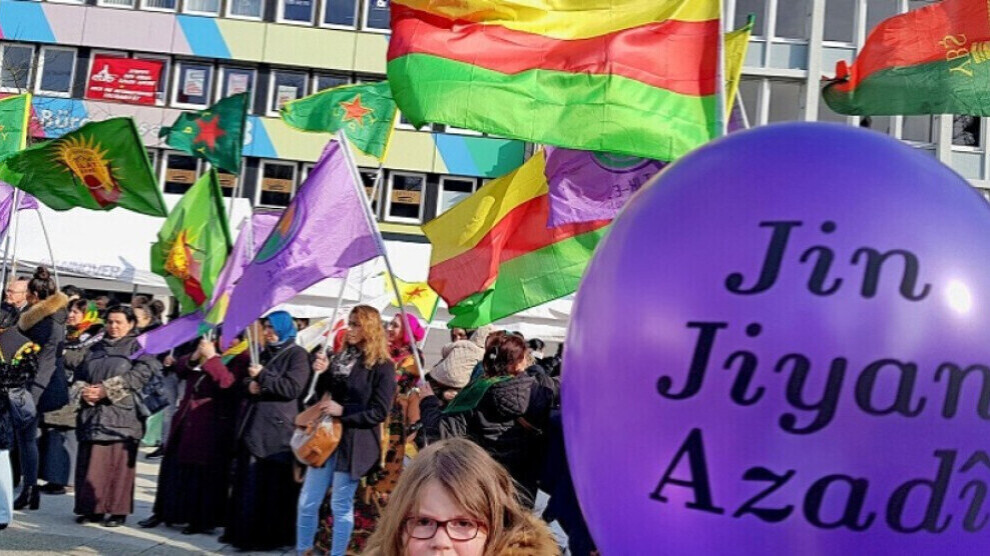 In a written statement, the YJK-E (Kurdish Women's Movement in Germany), said that "Erdogan and his fascist coalition MHP have been trying to save themselves in domestic politics by attacking the Kurdish Freedom Movement with chemical weapons since April."
The statement said: "The Kurdish freedom fighters heroically resisted the attacks launched by the Turkish army and did not allow them to pass. 17 guerrillas have been killed by chemical weapons, yet nobody in the international arena said anything.
We must publicly expose the hypocritical policies of those that support Ukraine endlessly but play the three monkeys when it comes to Kurds. In this sense, we are calling everyone to take to the streets to say 'stop' to the use of chemical weapons. We call everyone to attend the march that will be held in Düsseldorf on 12 November."