YPJ Commander Meryem Kobane sends letter to Milagros Sala
The YPG-YPJ commander who led her comrades to the liberation of Kobane writes to indigenous activist Milagros Sala, who is in prison in Argentina.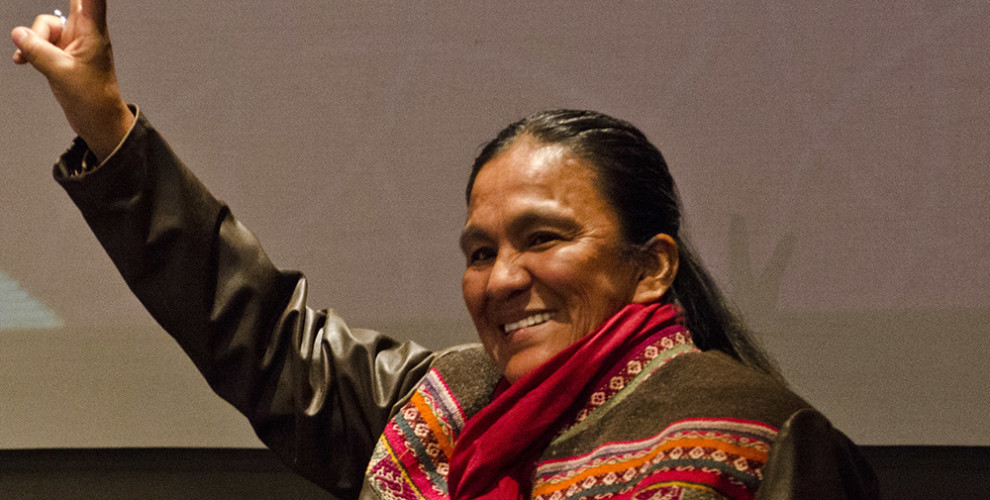 My name is Meryem Kobane, we started this struggle as women in the whole world. We may not have seen each other, we may not know each other but it doesn't matter, it doesn't matter which country we are from, which colour our skin. We dedicate our life to freedom, our hearts beat for freedom".
Thus begins the letter YPG-YPJ commander Meryem Kobane, who led her comrades through the resistance and liberation of Kobane wrote to Milagros Sala.
Sala is the indigenous leader jailed in Argentina. "Milagros, my comrade – writes Meryem Kobane – your body may be imprisoned but believe that all women in the world are with you. They cannot imprison your thoughts and ideas".
Having learned about the case of Milagros Sala, the Kurdish commander immediately wanted to extend her solidarity, and that of all Kurdish women. "In fact – she writes – your captors are the ones who are imprisoned. They put you behind bars because they fear you. We women fighting for freedom, know no borders, no boundaries, just as the wind knows no borders".
Meryem Kobane continues in her letter: "Dear Milagros, you are my comrade in life and friend in struggle. I want to share these thoughts with you: no matter how bad things are, no matter how bad things you lived through and they forced upon you, you live. I get my strength from women and from history. Difficulties – writes Meryem Kobane – make people come out of their shell. Women who want freedom are against capitalism and fascism. I am sure you and your people will win this struggle".
The Kurdish commander then reminds Milagros Sala that "Kurdish women are divided in 4 parts as is Kurdistan, but we don't fight for Kurds only, we fight for all women. I got to believe this from the hundreds of women who resisted and fought in Kobane. When I was on the frontline, I felt women from Latin America, Afghanistan, Colombia, were close to us. I know that no matter where women are suffering, we must stand beside them. People who fight are fighting for the people, not for themselves. Our utopia must be big, our dream must be big, and I hope that one day we would meet".
Meryem Kobane adds in her letter: "We have many things in common with women in your continent. From here, I want to extend to you our deepest friendship and solidarity. You are not alone. I send my warmest regards to all revolutionaries there and be sure we will get a future of freedom. It will be a free future we will all build together".