YPJ fighter Nûcan Cuma martyred in Serêkaniyê
YPJ announced the martyrdom of Nûcan Cuma in the resistance against the Turkish invasion of Serêkaniyê.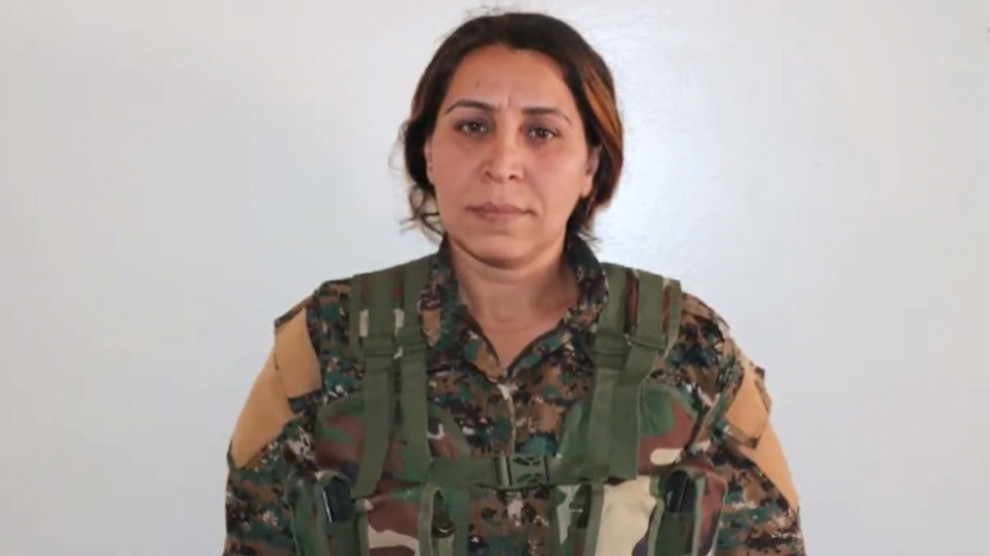 The General Command of the Women's Defense Units (YPJ, Yekîneyên Parastina Gel) has announced that YPJ fighter Şêrin Silêman Murad (Nom de Guerre: Nûcan Cûma) fell a martyr in the resistance against the Turkish invasion of Serêkaniyê (Ras al-Ain).
Serêkaniyê was one of the first cities to be attacked during the Turkish invasion of northern Syria, which began on 9 October 2019. For ten days, resistance was put up against NATO's second largest army until the agreement of a ceasefire - which was actually never respected by the Turkish army and its jihadist auxiliary forces – implicated the withdrawal of the Syrian Democratic Forces (SDF) from Serêkaniyê.
When exactly and under what circumstances Murad died, however, is unclear. For a long time it was not known whether the Kurdish woman was captured or died in battle, which delayed the announcement of her death.
Şêrin Silêman Murad was born in Girkê Legê (Arabic: al-Muabbada), a small town in northeastern Syria in which Kurds make up the majority of the population, as the daughter of a patriotic working class family. In 2011, Murad, who had been taking part in the Rojava revolution since its inception, joined the local women's struggle groups. Since the YPJ was founded on 3 April 2013, she has been an active member.
YPJ described Murad as a selfless woman who followed her convictions with courage and dedication; "She fought in the front ranks of the resistance without batting an eyelid, her attitude testifying to the passion for revolution in the hearts of the women of Rojava. Our friend Nûcan gave her life defending her motherland. It is the dignified attitude of patriotic and freedom-loving women like hers that will lead us to victory. We remember Nûcan and our other friends who died in the Resistance of Honor with the greatest respect, deep gratitude and loving remembrance and express our condolences to their families and to the peoples of North and East Syria. We promise to continue our resistance until we have realized the ideals and achieved all their dreams."