'2+2=KRDSTN' exhibition opens today in Lausanne
The exhibition '2+2=KRDSTN' opens today in Lausanne.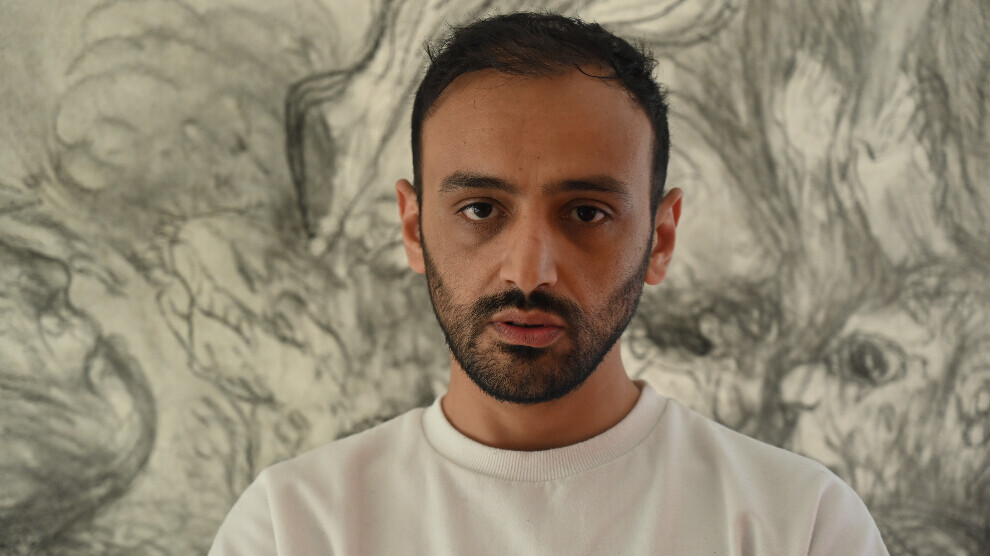 The anniversary of the Treaty of Lausanne, signed 100 years ago in the Swiss city and known as a 'Peace Treaty', paved the way to genocide and exile for the peoples of the region, especially the Kurds and Armenians.
The activities for the 100th anniversary continue. Conferences, panels, artistic and cultural events started in November last year by the 'Lausanne 100th Anniversary Commemoration Committee' (Lozan2023).
As part of the 100th anniversary events is the opening, today, of an exhibition titled "2+2=KRDSTN", which will feature works from different disciplines (video, performance, photography, installation, painting) by artists from Kurdistan, Germany and Italy.
The exhibition is at the Forum d'Hôtel de Ville exhibition hall, located at Plase de la Palud 2, 1003, and will be open to the public until 19 May.
Curated by Barış Seyitvan and Serdar Mutlu, the exhibition will feature works by Osman Ahmed, Havin Al-Sindy, Havar Amini, Vooria Aria, Khadija Baker, Savaş Boyraz, Wirya Budaghi, Timur Çelik, Salah Ebrahimi, Serhat Ertuna, Jacopo Gallico, Fatoş Irwen, Eren Karakuş, Serpil Odabaşı, Walid Siti, Hito Steyerl, Leyla Toprak.
Attention to the damage of the treaty
Curator Serdar Mutlu said that the Mesopotamia and Anatolian territory was reshaped by the Treaty of Lausanne and added: "With the 'one language, one nation, one flag' mentality that has been going on for 100 years, countless massacres, cultural genocides and exiles took place in this territory."
Curators, historians, artists and activists will draw attention to the destruction caused by the Treaty of Lausanne, said Mutlu adding that these activities try to pave the way for the revival of social memory by re-documenting what happened. "With this exhibition, we wanted to show the power of art to document and reconstruct social memory."
The title of the exhibition, '2+2=KRDSTN', comes from the word 2+2=Kurdistan attributed to Qazi Muhammed, who proclaimed the Republic of Mahabad in 1946. Mutlu said: "The 2 Rs here represent Rojava and Rojhilat, and 2 B represents Bakur and Başûr."