7th Martyr Herekol Book Fair opens in Qamishlo
The 7th Martyr Herekol Book Fair opened on Saturday with the participation of 60 publishing houses. The fair is expected to last 4 days.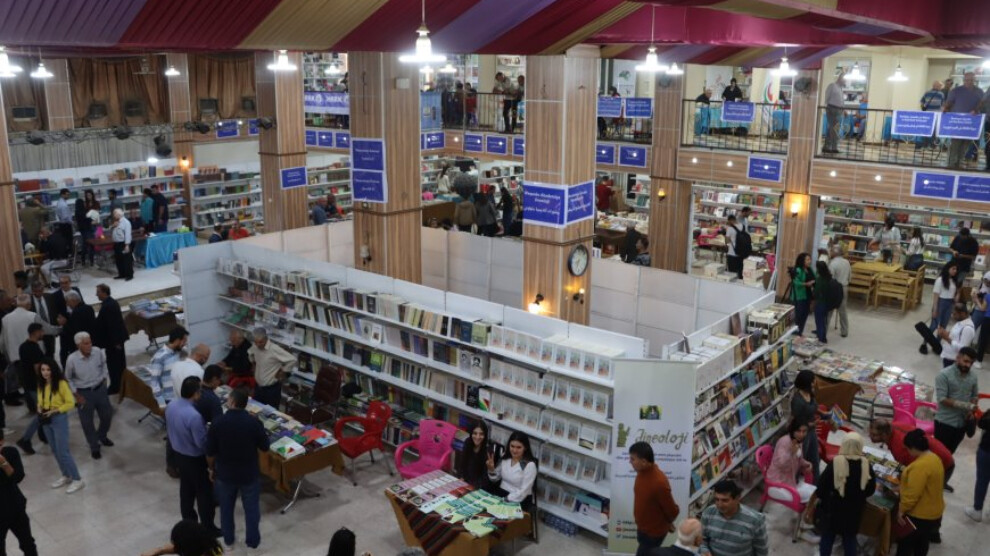 The 7th Martyr Herekol Book Fair opened on Saturday. Organized by the Northern and Eastern Syrian Autonomous Administration and the Cizre Region Cultural Board, the fair was opened by Xedîce Şawîş, the mother of martyr Herekol.
Making the opening speech, Autonomous Administration Culture co-chair, Ronahî Hesen, welcomed the participants.
Preparatory committee Ebdulmecîd Xelef said that 140 thousand books were exhibited at the fair, attended by 60 publishing houses, offices and cultural institutions.
Publishing houses from Lebanon, Jordan, Italy and Belgium also attended the fair. Publishers from the UAE and Egypt participated for the first time.
The languages of the books on offer are generally Kurdish (Kurmanji, Sorani and Kurmancki), Arabic, Persian, Turkish, French and English.
Besam Xilo, a member of the Northern and Eastern Syria Literature Coordination, said: "The Northern and Eastern Syrian revolution has reached all over the world through literature. The progress of Northern and Eastern Syrian literature is based on the struggle waged by Leader Abdullah Öcalan."
The book fair will last 4 days and will host cultural and artistic competitions as well as dozens of meetings with writers.
The Cultural Council of Northern and Eastern Syria organizes a book fair every year in memory of the Kurdish Intellectual Martyr Hesen Şawîş (Herekol), who died on 20 July 2016.