7th New York Kurdish Film Festival will open on 20 October
The 7th edition of the New York Film Festival will take place from 20 to 26 October.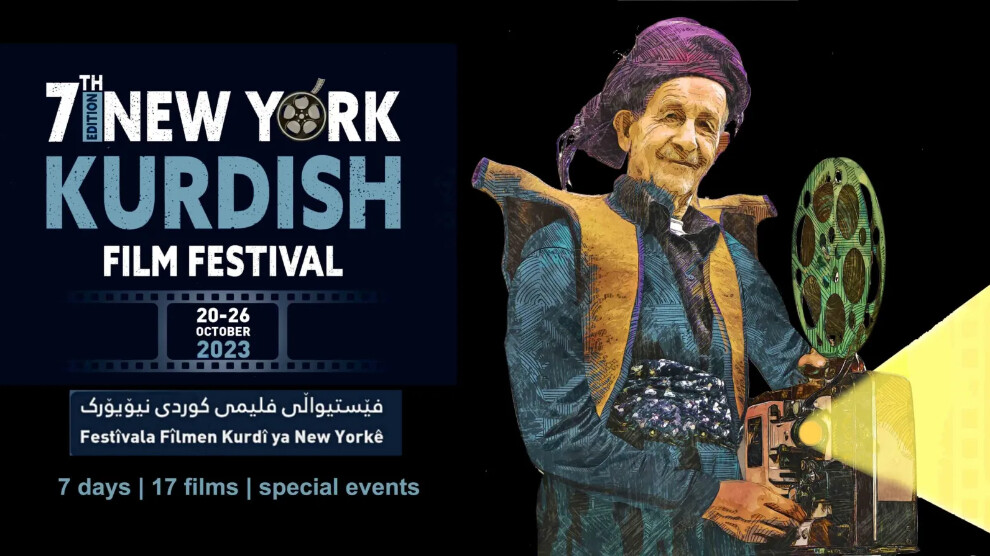 The date and program of the 7th edition of the New York Film Festival have been disclosed. The festival will take place from 20 to 26 October and will screen 
Among the 17 films in the official selection are: When the Seedlings Grow (Gava Şitil Mezin Dibin) by Rêger Azad Kaya; The Wedding Parade (Berbû) by Sevinaz Evdike, Tearing Walls down by Serif Çiçek an Hebûn Polat; The Hole in the Wall (Bîraxane) by Bilal Korkut, The Address (Navnîşan) by Aram Dildar.
The full program can be found here
The organizing committee said about this year's edition: "Prepare to be enthralled by a diverse array of cinematic treasures, spanning short films, documentaries, fiction, and feature presentations that vividly capture the essence of Kurdish identity and the struggles that have shaped it. Immerse yourself in workshops that offer profound insights into the art of storytelling and filmmaking, while engaging book signings will bring you closer to the voices behind the narratives.
But that's not all—the festival is a family affair, with a vibrant program designed especially for children, ensuring that the youngest members of the community are embraced by the rich tapestry of Kurdish heritage. Dance your heart out during exhilarating "govend" performances, where tradition and modernity blend seamlessly in a whirlwind of movement and rhythm."
The organizing committee also sent out an appeal: "Join us as we come together to honor 100 years of Kurdish resistance, channeling the power of artistic expression to triumph over adversity. The 7th New York Kurdish Film Festival is your chance to witness the resilience, creativity, and unbreakable spirit of a people who have overcome historical injustices and emerged stronger than ever. Don't miss this opportunity to be a part of an unforgettable cultural extravaganza—it will leave a lasting imprint on your heart and soul."
Commemorating 100 years of Kurdish resistance through the arts
This special edition of the Film Festival pays homage to a century of Kurdish resistance through the arts. The year 2023 marks the 100th anniversary of the Lausanne Treaty, which tragically denied recognition to the Kurdish people's land, language, and identity. Yet Kurds have steadfastly resisted that denial, affirming their indomitable spirit through various artistic forms. The 7th edition will offer an extraordinary collection of films, documentaries, and artistic performances to pay homage to one hundred years of unwavering Kurdish resistance.