Cards sent to writers and journalists behind bars in Turkey
The Kurdish Literature Association and the Kurdish PEN in Amed sent greeting cards to colleagues in Turkish prisons to mark Writers in Prison Day.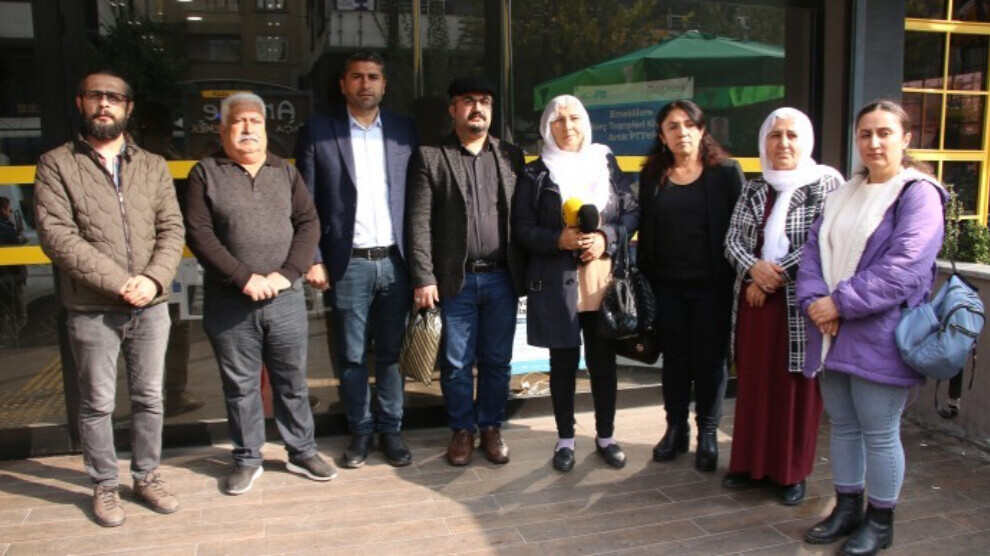 To mark International Writers in Prison Day on 15 November, representatives of the Kurdish Literature Association and Kurdish PEN in Amed (tr. Diyarbakir) sent greeting cards to imprisoned writers and journalists and issued a statement in front of the post office in the district of Yenişehir. The action was supported by journalists, representatives of non-governmental organizations and political parties.
Ömer Fidan, co-chair of Kurdish PEN, said: "We will continue to defend freedom of expression and thought and continue our struggle."
The co-chair of the Kurdish Writers' Association, Fatma Taşlı Tunç, called for the release of all imprisoned writers and journalists.
Sultan Yaray, co-chair of the DBP (Democratic Regions Party) in Amed, said: "The fact that writers are arrested because of their thoughts is a disgrace. No one in the world should be imprisoned for their thoughts. We salute all imprisoned writers from here. The  free days are near."
After the declaration, the participants visited the Dicle Firat Journalists' Association (DFG). Serdar Altan, co-chair of the DFG, said that many Kurdish writers and journalists are in prison because they have written the truth. This also includes DFG co-chair Dicle Müftüoğlu, Altan said, and added: "The repression has continued since the 1990s until today. There is resistance against it. The work continues and the resistance continues."