Drawings of Zehra Doğan at Berlin's 11th Art Biennale
The fourth and final part of this year's Berlin Biennial for Contemporary Art "Epilogue" presents as of today "Xêzên Dizî" - The Hidden Drawings - by Kurdish artist Zehra Doğan, which she made in prison.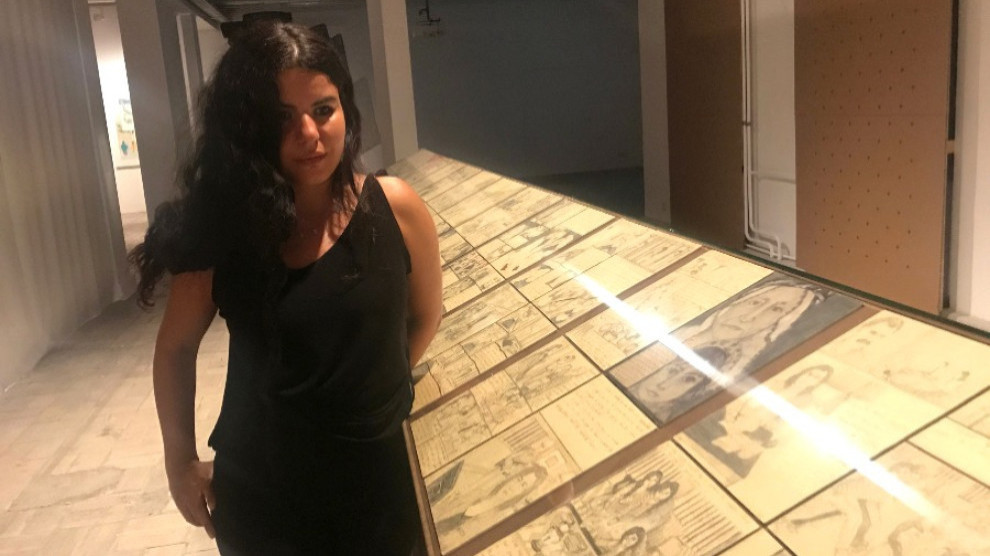 The 11th Berlin Biennial for Contemporary Art began on Saturday in the German capital under the title "The crack begins inside". Until November 1, feminist and political art from around the world will be presented at various exhibition venues. By Kurdish artist and journalist Zehra Doğan, who now lives in London, a graphic novel about torture, suffering and solidarity of women in Turkish prisons is on display.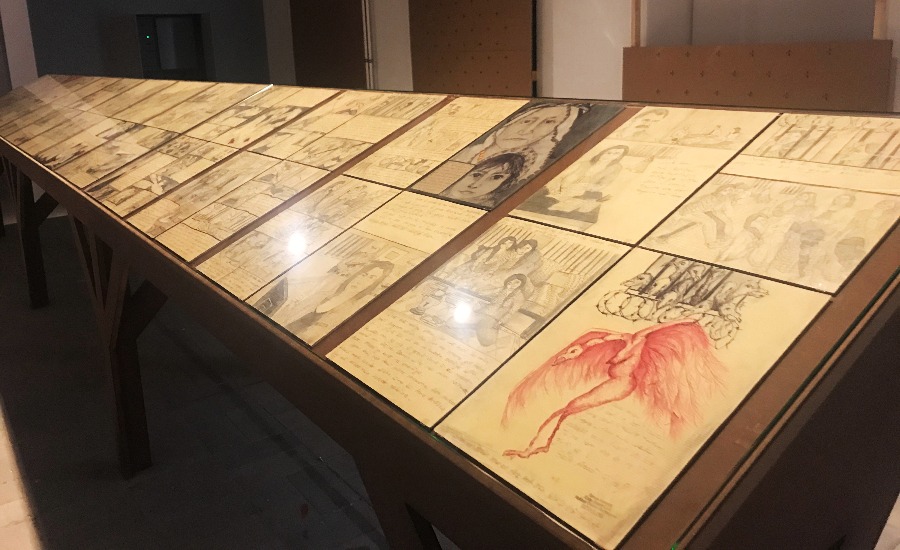 "The Hidden Drawings" [Xêzên Dizî] created with charcoal pencils on 103 sheets of letter paper sent by a friend to Doğan during her jail term. Zehra Doğan is one of the founders of the all-female news agency JINHA, which was closed by a decree in the wake of the state of emergency. As an artist, she focuses on the political conditions and life of women. During the democratic self-administration resistance in Northern Kurdistan in 2015/2016, the journalist had reported from Nusaybin and Cizre. She became a first-hand witness of the unprecedented violence caused by the curfews and military siege.
Since the activities of JINHA together with other independent and critical media were banned, Doğan decided to create a picture of the suffering she observes and feels. Her painting is based on a photograph showing Turkish flags on destroyed buildings in Nusaybin; the Turkish military vehicles present are depicted as scorpions. Because of this painting, Doğan was arrested and imprisoned in July 2016. The charges were "membership" and "propaganda for a terrorist organization". Five months later, Zehra Doğan was acquitted of the charge of membership in a terrorist organization, but in June 2017 an appeal court upheld the first-instance sentence of two years, nine months and 22 days in prison for her activities in social media and "terrorist propaganda". She was imprisoned again, first in Amed (Diyarbakir), later she was transferred to Tarsus with twenty other women against their will. She was released in February 2019.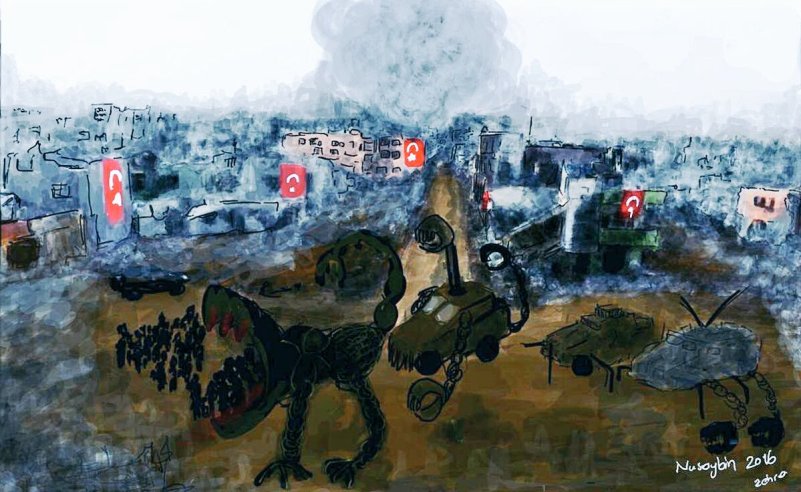 Zehra Doğan became known worldwide through a huge mural with which the British street art artist Banksy protested against her imprisonment in New York. The approximately 20-meter-wide artwork showed a tally sheet representing the days of her imprisonment, which at one point also represented a prison gate.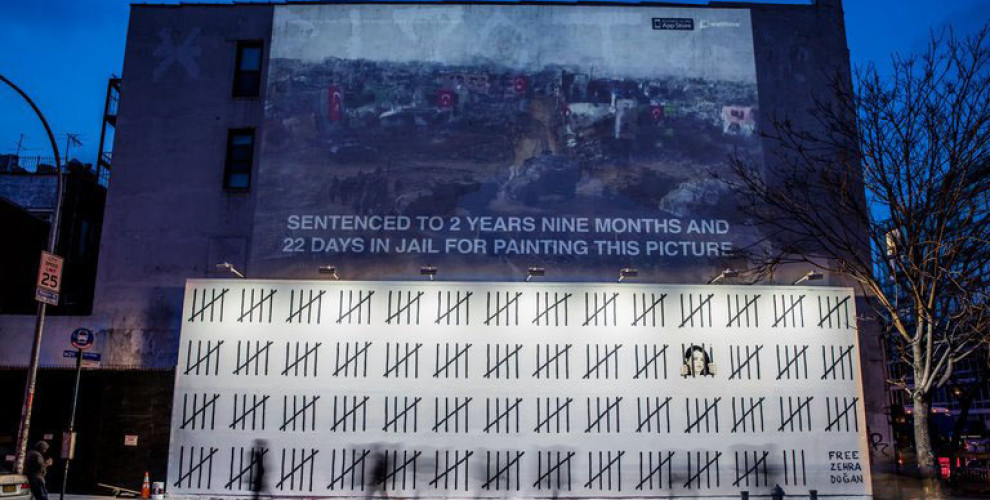 Who is Zehra Doğan?
Released from prison on 24 February 2019, Zehra Doğan is a Kurdish painter and journalist who, during her imprisonment, was denied access to materials for her work. 
She painted with dyes made from crushed fruit and herbs, even blood, and used newspapers and milk cartons as canvases. 
When she realised her reports from Turkey's Kurdish region were being ignored by mainstream media, Doğan began painting the destruction in the town of Nusaybin and sharing it on social media. For this she was arrested and imprisoned. 
During her imprisonment she refused to be silenced and continued to produce journalism and art. She collected and wrote stories about female political prisoners, reported on human rights abuses in prison, and painted despite the prison administration's refusal to supply her with art materials.
RELATED NEWS: