Eight detained at solidarity action with Grup Yorum members
Police attacked the action of the Solidarity Initiative with the Grup Yorum that was planned  in front of  Kadıköy Süreyya Opera House. 8 people were beaten and detained.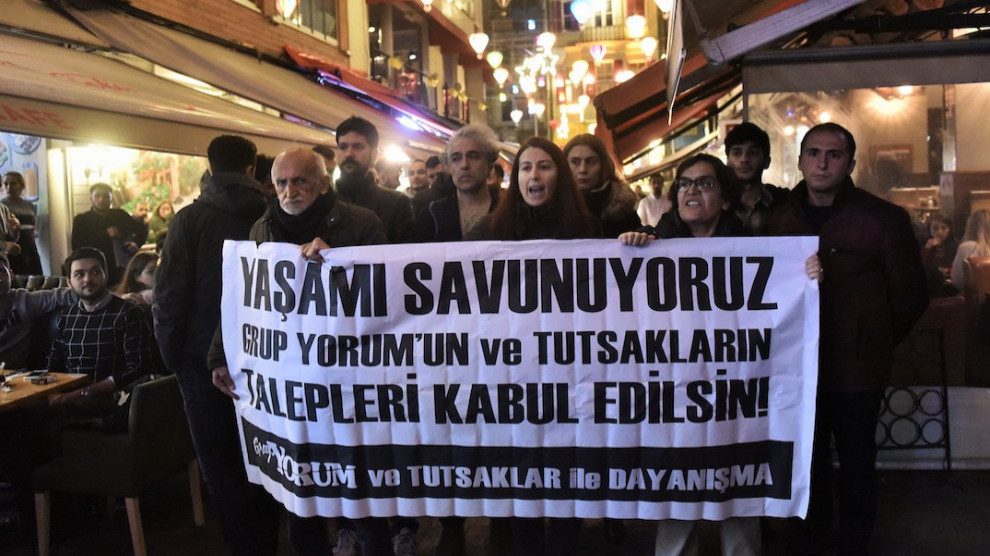 Police attacked the Solidarity Initiative demonstration organised to support Grup Yorum members who are on death fast.
Activists called on the authorities to accept the demands of Grup Yorum members, Ibrahim Gökçek and Helin Bölek.
The police blocked off the Süreyya Opera House before the action, removed the press members and the people from the area, quoting a "District Governor ban". The Grup Yprum and Prisoners' Solidarity Initiative, which protested this arbitrary prohibition, said in a statement: "We defend life" and tried to march.
Police attacked the crowd, detained 8 people including Helin Bölek's mother Aygül Bilgi and Ibrahim Gökçek's father Ahmet Gökçek, as well as Grup Yorum member Meral Hir.
Group Yprum members Ibrahim Gökçek and Helin Bölek have been on death fast for 200 days, demanding the lifting of the prohibitions on their concerts, the end of repression against Idil Cultural Center, and removing the music group from the "terrorist" organisations list.