First art exhibition opened at Kobanê Museum
There are 39 paintings telling the story of the war lived by the city and its heroic resistance.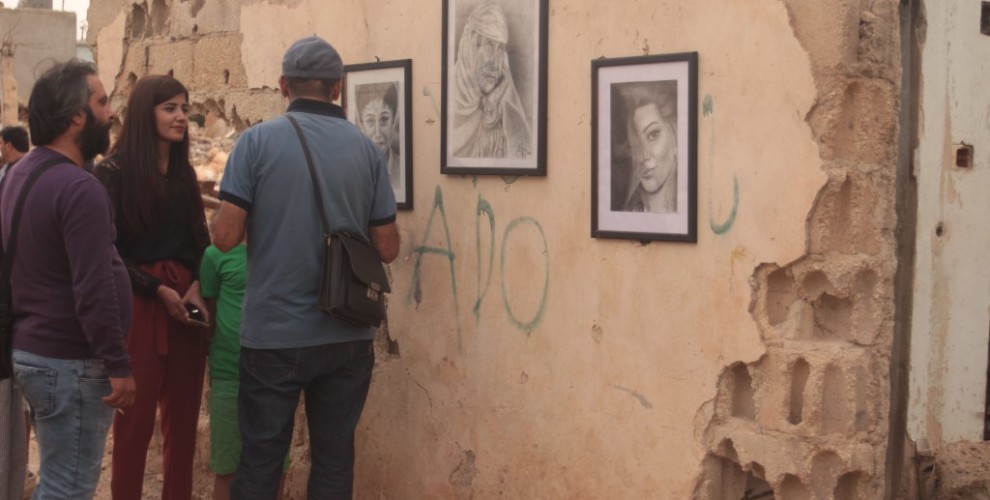 A painting exhibition, named "Rû axêv", opened in Kobanê, in the area of the city the autonomous administration has left untouched from the war to turn it into a museum.
The exhibition describes the resistance against the DAESH mercenaries between September 2014 and January 2915 when the city was finally liberated by the YPG/YPJ units. 
The Kobanê museum is meant both as a permanent memory of the brutal attack and aggression the city suffered at the hand of the DAESH mercenaries as well as a message of hope because the resistance and determination of the citizen units in the end prevailed and liberated the city. 
There are 39 paintings exhibited.
Speaking at the opening of the exhibition, TEV-DEM Kobanê Council co-chair, Ehmed Shêxo thanked teachers Mihemed Shahin and his students and said: "All the colors of art played a big role in the Kurdistan revolution". 
Teacher and painter, Mihemed Shahin told ANHA that the exhibition was thought to bring life to the museum. "We want to explain the war and the suffering that took place here with pictures. - he said - Every picture tells a story". 
The painting exhibition will remain open for two days.