First edition of Amsterdam Kurdish Film Festival kicks off on 13 May
The first edition of the Amsterdam Kurdish Film Festival will kick off on 13 May. 25 films will be screened and different cultural events will be held throughout the festival.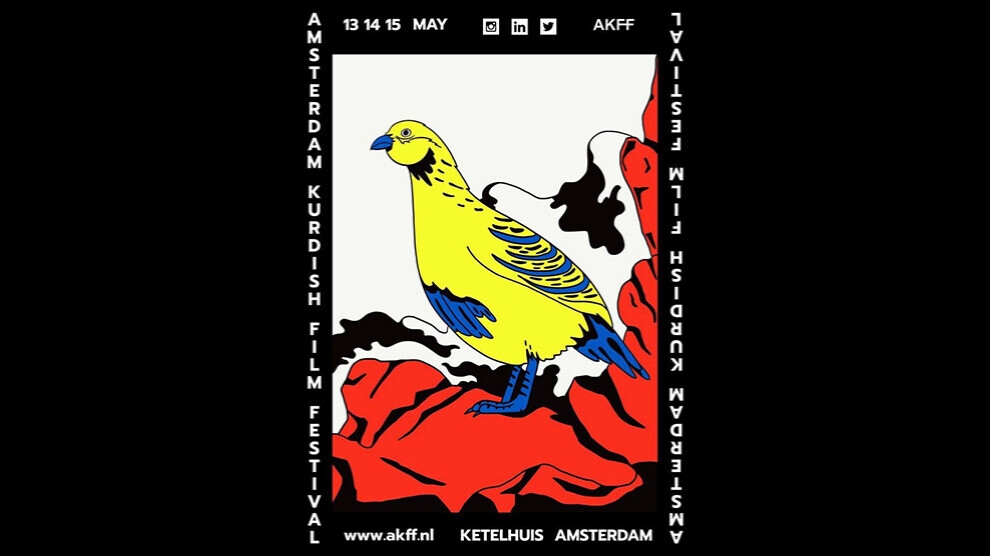 As in many parts of Europe, Amsterdam, will host the Kurdish film festival.
The first edition of the Amsterdam Kurdish Film Festival will open on 13 May and will continue until May 15.
25 movies to be screened 
Festival director – and himself an acclaimed film director - Rêber Dosky said that 25 films will be screened in the three days of the festival.
Dosky, who has lived in the Netherlands for 25 years, said that they want to build a bridge between cultures and generations with this festival.
The film selection was made by Dosky and program coordinator Beri Shalmashi. All films will be screened in the Ketel Huis movie theater.
The festival will open with director Mano Halil's movie "Cîran" (The Neighbor). This film by the Rojava director won the "Best Film Award" at the Gangneung International Film Festival held in South Korea in 2021.
The movie "Ciran" tells the story of a Kurdish boy living in a border village in Rojava in the 1980s and going to school for the first time.
Four directors will attend the festival
Dosky said that the festival will be able to invite only four directors. Mano Halil is among these directors.
Haşim Aydemir, the director of the movie "Blackberry Season", will also attend. His film is based on the novel based on the guerrilla memories of writer Murat Türk, who has been imprisoned in Turkish for 27 years. The film tells about the struggle of a wounded guerrilla to hold on to life and catch up with his friends.
The promotion of the Kurdish film festival was made especially through virtual networks, advertisements and interviews given to local newspapers.
Dosky: Building bridges with the younger generations
While explaining why they organized such a festival, Dosky drew attention to the search for the new generation.
He said that there have been Kurds who have taken refuge in the Netherlands for different reasons, mostly political, since the 70s, and underlined that the new generation has now become a part of the Netherlands. "We want to act as a bridge between generations and cultures by reflecting Kurdish culture to the new generation and Kurdish Dutch."
Music and traditional Kurdish food
Music concerts will be given every day during the festival. Local Kurdish artists Meral Polat and Naaz are among the singers invited.
Organizers also said that Kurdish food will be available every day.
Dosky, 46, said that they anticipate organizing richer and more day-long festivals in the coming years.