HDP calls on everyone to listen to Grup Yorum members' demands
A delegation including HDP co-chairs, visited Helin Bölek, Grup Yorum member on hunger strike.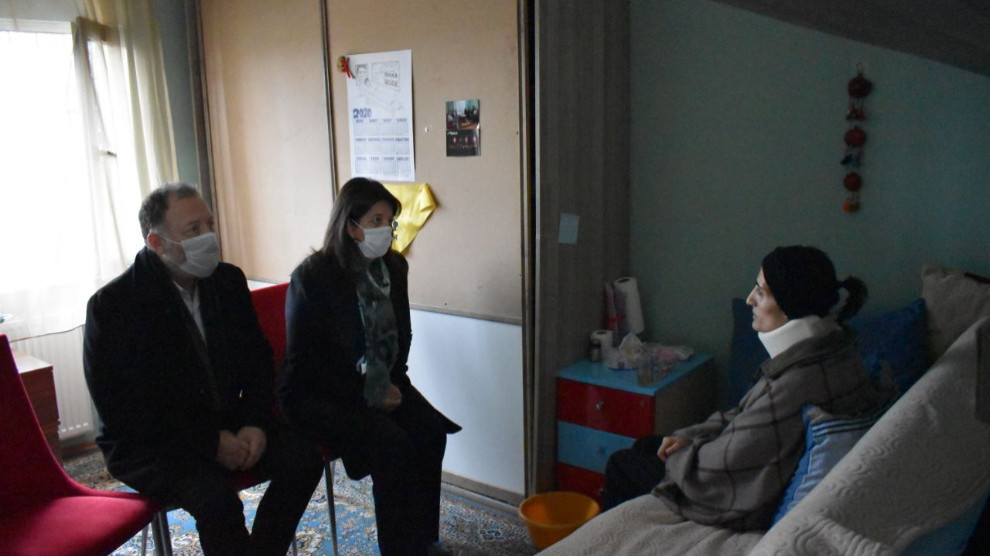 A delegation consisting of HDP co-chairs Pervin Buldan, Sezai Temelli and HDK co-spokespersons and HDP executives visited Helin Bölek, member of music band 'Grup Yorum' who has been on hunger strike for 243 days.
Bölek, despite the difficulties in speaking, said: "We just want to sing, we just want to give concerts." She was answering Pervin Buldan who asked her whether she had any request. 
HDP co-chair Temelli said: "The fact that people who want to sing had to go on hunger strike to claim this right is a shame for Turkey."
We have to support Grup Yorum
HDP Pervin Buldan said: "Grup Yorum only wants to sing. They want their concerts not to be banned. I saw that Helin's condition is not good. We are facing a situation where her health is getting worse and she is having difficulties in talking. The demand of [Grup Yorum] Ibrahim and Helin, is very important for us. They just want to sing. They want their concerts to take place without the risk of being banned.
Turkey should not remain indifferent to their request. These bodies, these souls should not disappear, should not melt away. Therefore we have to take care of them together."