Janeth Biehl publishes graphic novel on Rojava
Janet Biehl published 'Our blood got mixed', a graphic novel telling the revolutionary experience in the North-East of Syria.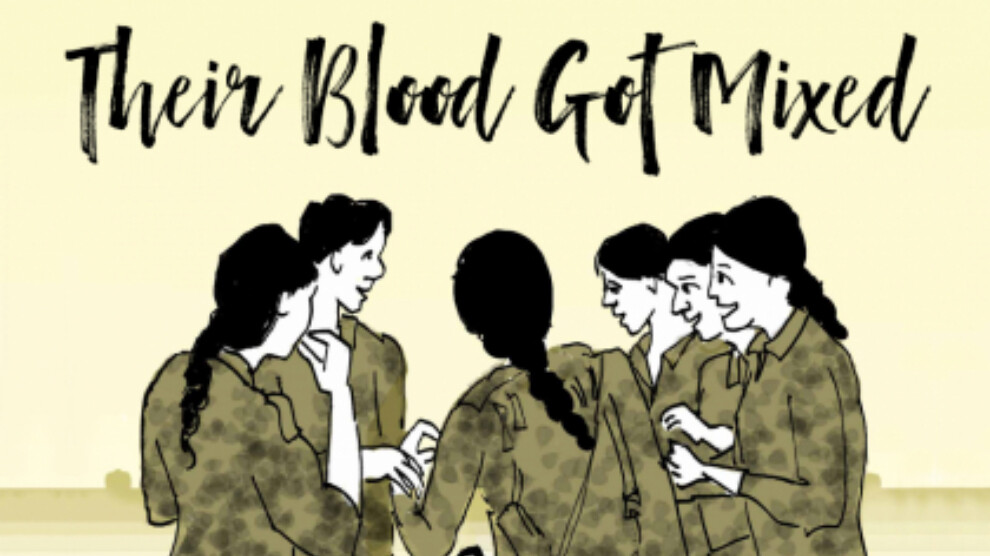 The YPG and YPJ fought on the ground, the international coalition coordinated airstrikes with them. They liberated village after village and in March 2019 captured ISIS's last territory in Syria.
Around that time, two UK-based filmmakers invited author Janet Biehl to spend a month in Rojava making a film. She accepted, and arrived to explore the society and interview people. During that month, she explored how the revolution had progressed and especially the effects of the war on the society. She found that the war had reinforced social solidarity and welded together the multiethnic, gender-liberated society. As one man in Kobane told her, "Our blood got mixed."
Biehl decided to embark on a graphic novel which she called Their Blood Got Mixed. 
The author
Janet Biehl, an independent scholar and artist, collaborated with the social theorist Murray Bookchin for his last nineteen years (1987–2006). After his death, she wrote his biography. Bookchin's writings influenced an ideological transformation of the Kurdish freedom movement away from Marxism and statism and toward grassroots democracy and ecology. To observe the implementation of his ideas, she visited northeastern Syria several times and chronicled her observations in numerous articles. She has also translated several German-language books about the Kurdish movement into English. Their Blood Got Mixed is her first graphic novel.