Kayem: The spiritual palace of Kurds
Located in Hakkari's Şemdinli district, Kayme Palace, which has a spiritual value for the Kurds, continues to dazzle with its magnificence.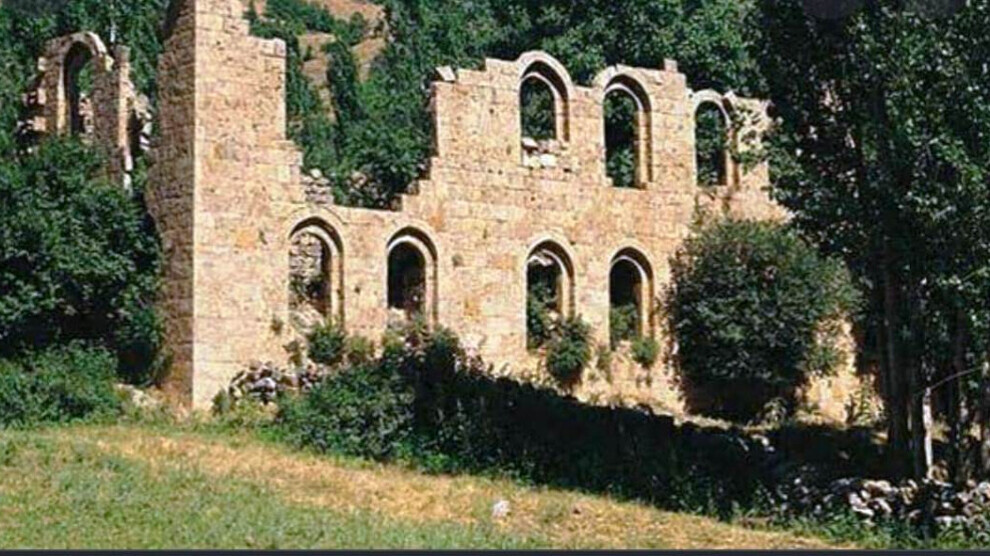 The Nehri region in the Şemdinli district of Hakkari is a different region with its own climatic features, geographical structure and nature. Unlike the cold climate of North Kurdistan, it has rich agricultural products due to its temperate climate. Due to these features, it has been one of the political and religious centers throughout history, and many historical buildings have been built. One of these structures is Kayme Palace.
It was built by Şêx Ubeydullah's sons Şêx M. Sıddık and Seyit Abdullah between 1890 -1910. The palace, which draws attention with its magnificent architecture, is visited by thousands of people every year.
Important place in Kurdish history
Fahir Geylani, one of the grandsons of Sheikh Ubeydullah, who works as a tradesman in the district center of Şemdinli, said that Kayme Palace has an important place in Kurdish history.
He said that the Kurds took political, religious, social and economic decisions in this palace, and added: "The Nehri Rebellion, that is, the palace was the foundation of the biggest Kurdish rebellion in history was laid and decided. This palace was also a training center as a madrasa."
Great spiritual value
Geylani stated that as a result of the decision taken at the meeting held in Kayme Palace with the participation of Kurdish dignitaries, Sheikh Ubeydullah sent a letter to the Kurds in Russia and invited them to join the movement. "The leaders, important personalities and social counterparts, got together in 'Komeleya Political Kurdi'. Sheikh Ubeydullah is the head of this centre. Every kind of struggle has been waged for the sake of Kurdistan since the 1880s. Until today, all Kurdish movements have been influenced by Sheikh Ubeydullah and Sayyid Taha. To this we can add political movements. Kayme Palace, which hosted one of the biggest uprisings in Kurdish history, has  great moral value for the Kurds. That's why it is constantly visited."