Kurdistan Youth Festival kicks off in Freiburg
The Culture and Sports Festival organized by the Kurdish youth in Europe is taking place this year under the title "Kurdistan Youth Festival".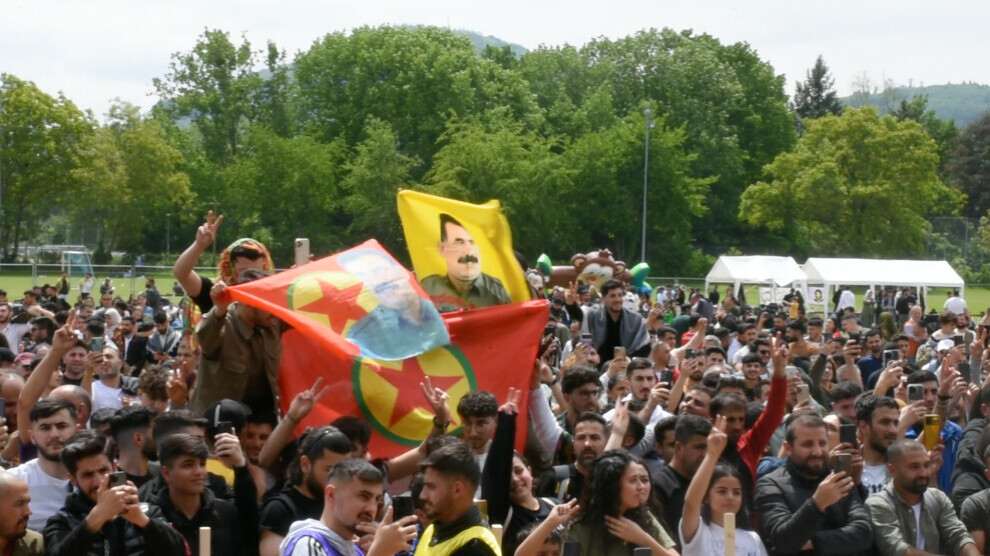 The Kurdistan Youth Festival kicked off in the German city of Freiburg on Saturday under the motto "Li Hemberî Qirkirina 100 Salê Bi Çanda Xwe, Xwe Bi Rêxistin Bike!" (Organize with your culture against 100 years of genocide").
Thousands of young people from Germany, Netherlands, France and Switzerland are attending the festival, which began with participants marching to the festival grounds, chanting "Bijî Serok Apo" (Long Live Leader Öcalan).
The march was followed by a minute of silence in memory of the martyrs of the Kurdistan revolution.
Speaking in the name of the Kurdistan youth, Yusuf Amed and Zekiye Nisebîn called for enhanced struggle for the freedom of Abdullah Öcalan and solidarity with the struggle of the guerrillas in Kurdistan.  
The festival will continue with further speeches and performances by artists.