Lêlun International Film Festival continues in Shehba
Third day of Lêlun International Film Festival in the Serdem and Berxwedan camps.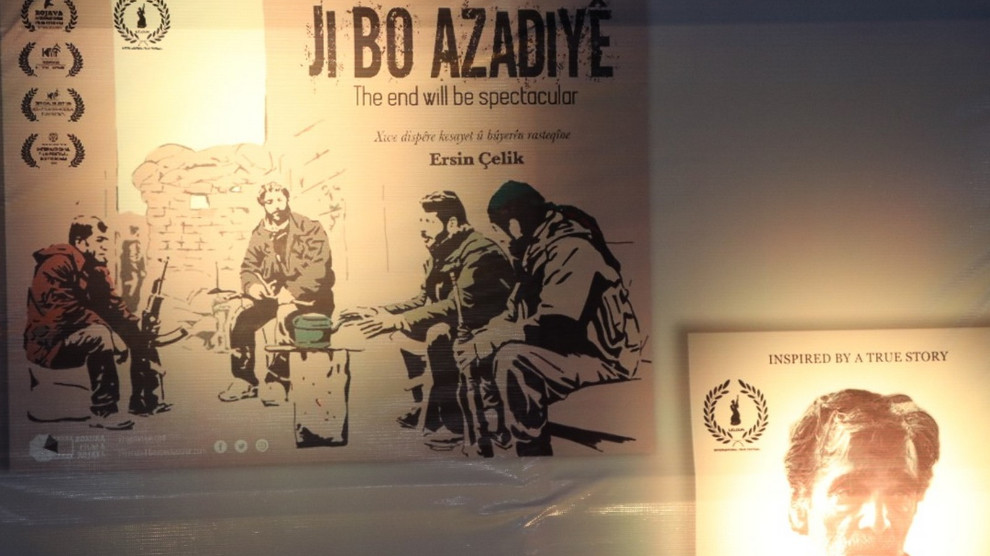 Eleven films from different parts of the world were screened in Serdem and Berxwedan camps on Tuesday. They are part of the 58 films selected by Lêlun International Film Festival. Among the film shown were the short film "Hunger", directed by Katiban Shigyuri, "Cry of the sky", from Iraq, a 21-minute film about the resistance against the Baath regime in South Kurdistan in 1975.
But the great event was the showing of "Ji Bo Azadiyê" (The end will be spectacular) directed by Kurdish director Ersin Çelik and produced by the Rojava Film Commune. The film is about the 103-day resistance of Sur against the invading Turkish army in 2015.
From Bulgaria came 'Mr. Self" and director Massimo Fanelli's "Facebook " telling about how society is affected by social media.
Lêlun International Film Festival is organised by Avrin Film Commune.