Police take 24 people into custody at Evvel July Festival
Police took 24 people into custody, citing as an excuse the posters of Ibrahim Kaypakkaya displayed at the stands opened at the traditional Evvel July Festival.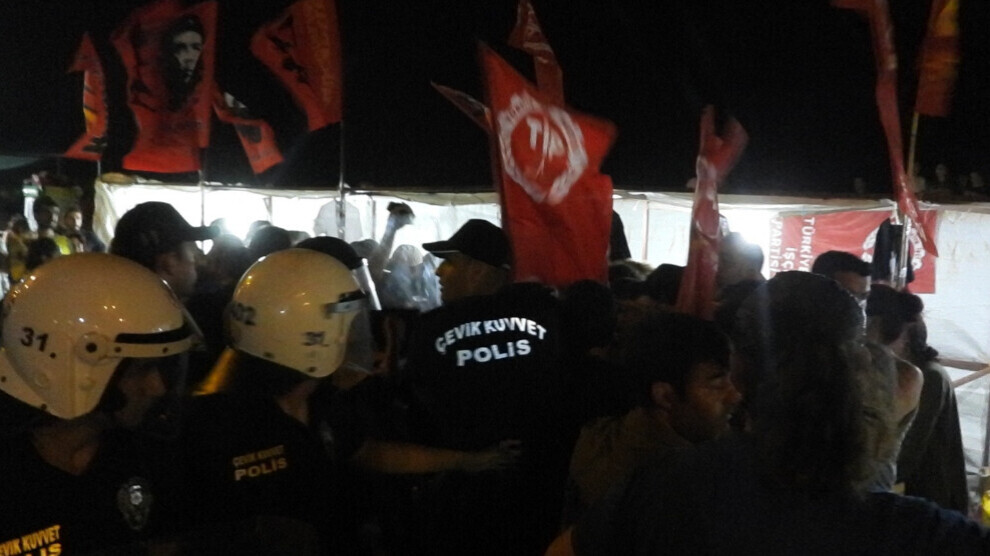 The posters of the revolutionary leader of the 70s, Ibrahim Kaypakkaya hanging in the stands opened at the 22nd Traditional Evvel July Festival organized by the Samandağ Development Association and the Mediterranean Culture and Solidarity Association in Hatay, were used as an excuse by police who attacked the people at the festival and took 24 into custody.
The 24 people were taken to Samandag District Police Department.