Prison sentence for sharing Kurdish music on social media
Yusuf Güneş was sentenced to 1 year, 6 months and 22 days in prison for sharing Kurdish songs on social media.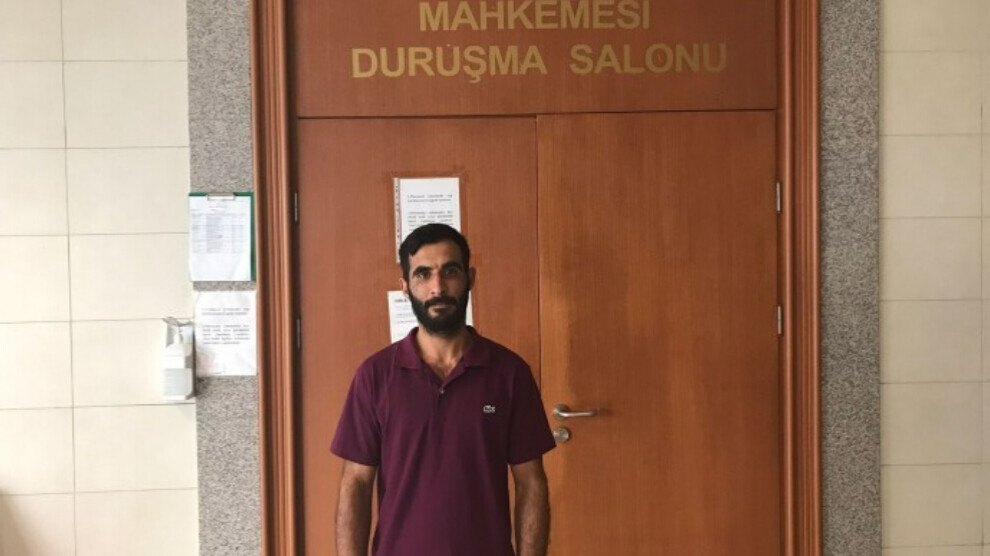 Yusuf Güneş, who was tried for sharing a Kurdish music video on his social media account, was sentenced to 1 year, 6 months and 22 days in the first hearing.
Elaziğ Chief Public Prosecutor's Office launched an investigation against Güneş, who shared songs on social media on 3 different dates in 2021. As part of the investigation, Güneş was detained in Istanbul on 4 April 2022 and taken to Istanbul Courthouse in Çağlayan to testify at the Elazığ Chief Public Prosecutor's Office.
Güneş, who testified via Audio and Visual Information System (SEGBIS), denied the charges. An indictment was prepared against him on the allegation of "making propaganda for a terrorist organization" on 15 April and submitted to the Elaziğ 2nd High Criminal Court.
Investigation for sharing Kurdish music
The court said that as Güneş lives in Istanbul, it had no "jurisdiction" to carry on with the file. Following the decision, the indictment was accepted by the Istanbul 32nd High Criminal Court. Güneş attended the first hearing on Tuesday alone as he did not have a lawyer.
Güneş said that he shared the posts himself and that he did not know Kurmancî, and did not know what kind of expressions were included in the lyrics. He added that he did not sing in the video.
After Güneş ended his statement, the court asked, "Are you a PKK sympathizer?". Pointing to Güneş's posts on social media, the prosecution claimed that he was carrying out "propaganda for an illegal organisation" via the videos he shared.
The prosecutor, who also shared the content of the songs, said that in the songs Güneş shared on 21 June, 14 September and 27 November 2021, there were verses such as "they came through Zagros" and "The comrades of Zana Andok, the grandchildren of Sheikh Said". He also stated that the song "Apo apo apê me" contains sentences by Kurdish people's leader Abdullah Öcalan, and for this he requested the young man to be sentenced.
Güneş opposed the request, but the court sentenced him to 1 year, 6 months and 22 days in prison. Noting that there had been no investigation or prosecution against Güneş, the court decided to postpone the sentence.