'Turkish aggression on North-East Syria poses a security threat to the entire region'
Egyptian analyst Mohammed Fethi Al-Sharif said that Turkey's attacks on North-East Syria are multifaceted and pose a security threat to the entire region.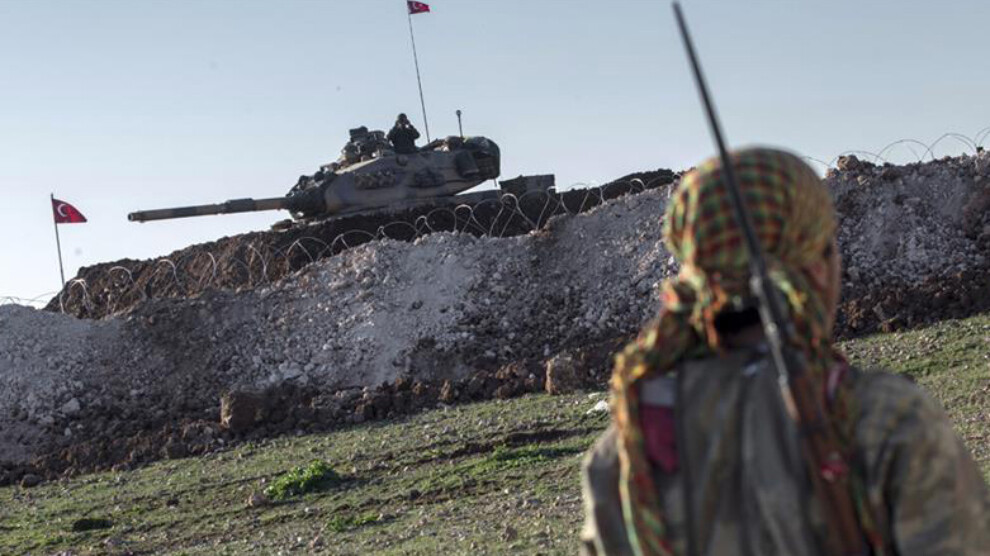 Mohammed Fethi Al-Sharif criticized Arab media outlets for their weak coverage of the Turkish attacks on North-East Syria.
Egyptian analyst and head of the Centre for Arab Studies, Mohammed Fethi Al Sharif, spoke to ANF about the Turkish state's increasingly ongoing attacks on North-East Syria.
Remarking that Turkey has crossed all lines and attacked North-East Syria, Al-Sharif said, "Turkey's attacks are unacceptable. They have different plans. We have seen many images and reports of how it bombed and destroyed civilian residential areas. The international community must reject these attacks."

SECURITY PROBLEM FOR EVERY PLACE
Al-Sharif underlined that the Turkish attacks created a security problem for every place. "These attacks also raise security concerns in the international arena. Therefore, the Arab world and the international community should react to Turkish aggression. The international community and legal organizations know about the countless violations in the wake of Turkey's attacks. Turkey acts in line with its own interests and the interests of regional states."
INTERNATIONAL COMMUNITY SHOULD ACT
The Egyptian analyst pointed out that the attacks benefited terrorism: "Terrorist groups have emerged and dispersed into cities in Syria, Lebanon and Iraq. As Turkey targeted these regions, the security of these countries was threatened. Thus, laws are removed, and terrorist groups go into action. ISIS is one of the groups trying to resurge. We do not accept this enormous danger to the whole Middle East. If the international community wants to eradicate these terrorist groups, it should put pressure on the states that support terrorism and contribute to its revival."
VIOLATIONS SHOULD BE BROUGHT TO COURT
Al-Sharif insisted that the violations committed by the Turkish state should be brought to international courts. "The Security Committee should hold a high-level meeting and address Turkey's violations in North-East Syria. Until Turkey halts the attacks, the Arab community and the world should put pressure on Turkey in concert. This requires a lot of hard work," he said.
Al-Sharif criticized Arab media outlets for their weak coverage of the Turkish attacks on North-East Syria, saying, "Every person wants to live in peace and stability. If there is pressure on this legitimate right, media organizations should also play their part to criticize it, because war is the main cause of plunder and destruction."
THOSE WHO RESIST WILL WIN
"I hope that there will be peace in the region and people will win against those who abuse their rights," Al-Sharif concluded.