Two thousand children in Shehba draw a 500-meter-long painting
Two thousand children from Afrin living in Serdem Camp drew their pain and impressions in a 500-meter-long painting. The huge draw was dedicated to Alan Kurdî.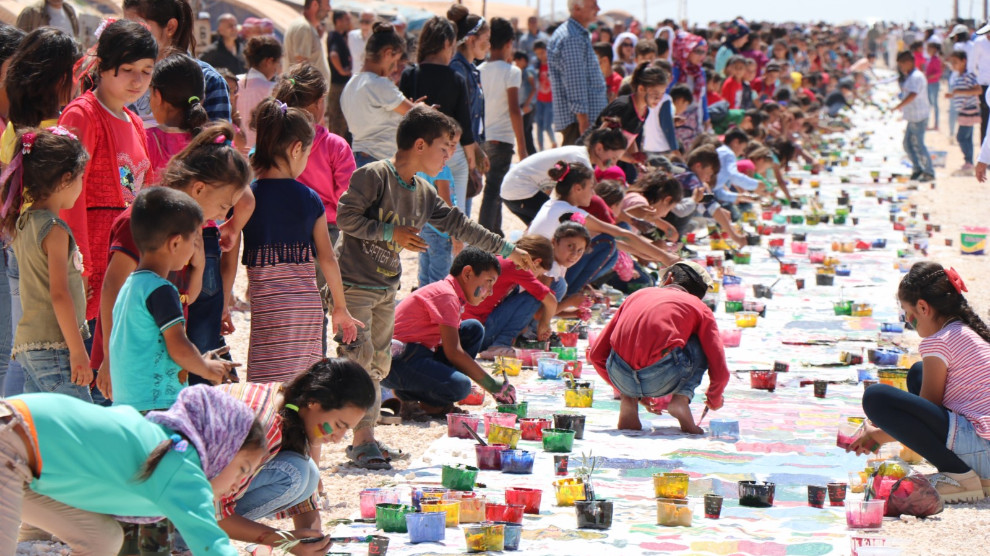 In an event organized by the Association of Intellectuals of the Canton of Afrin and the Rümaf Agency, 2 thousand children from Afrin drew a painting of 500 meters.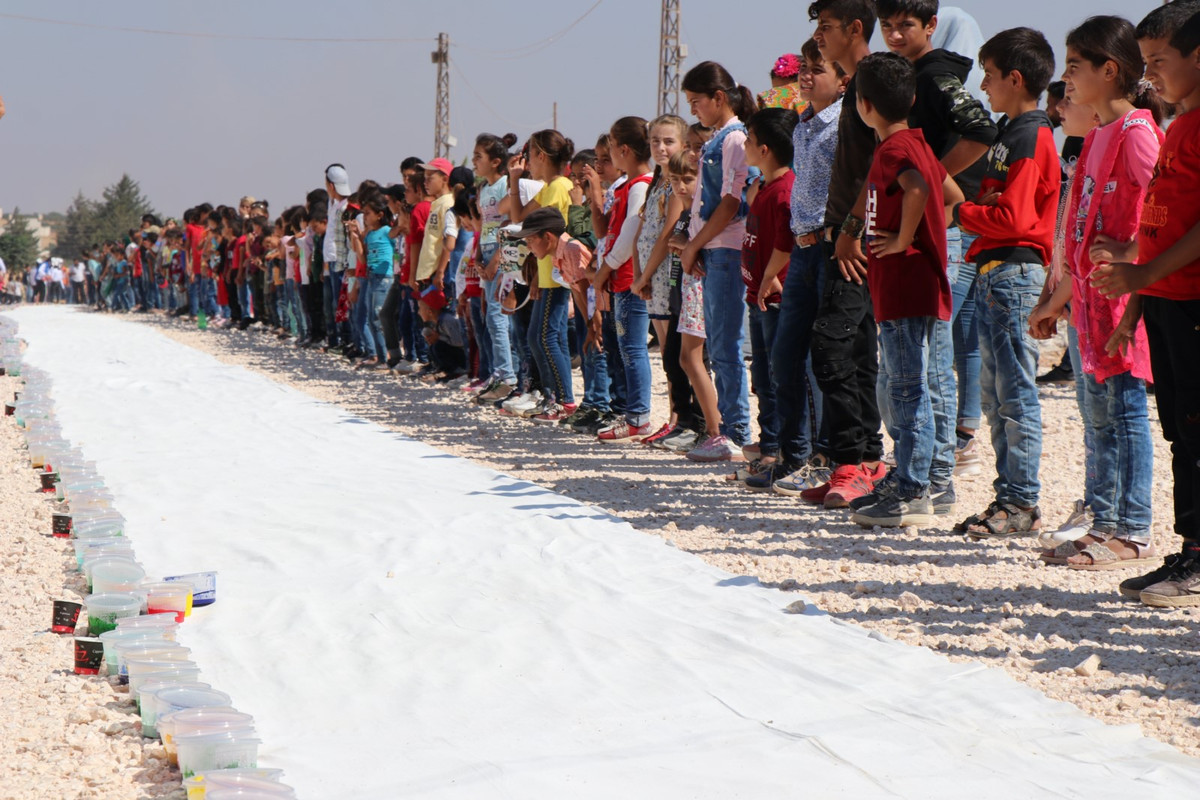 After a week of preparations, the 2 thousand children aged between 6 and 12, got together at Serdem Camp.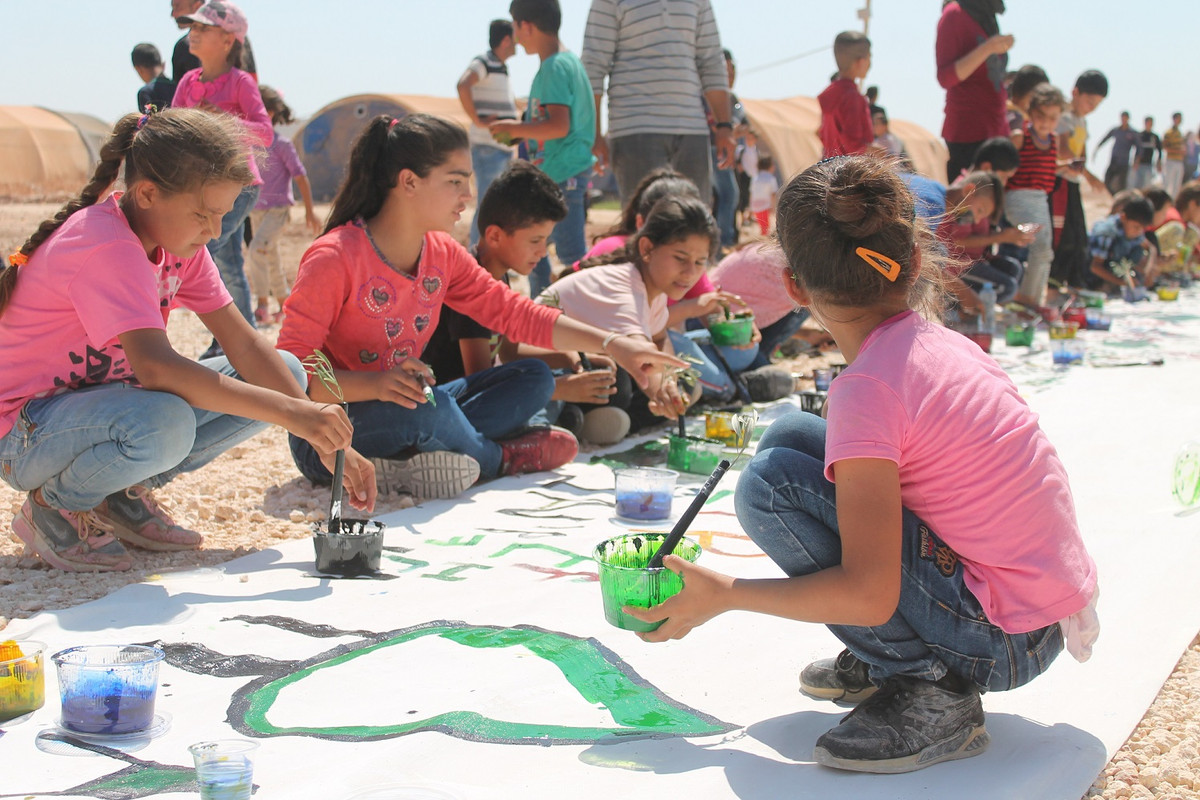 Photos of Alan Kurdî, the small boy from Kobanê who drowned in the sea while trying to cross to safety with his parents,  were hung inside the camp, while the giant painting was laid down among two rows of tents.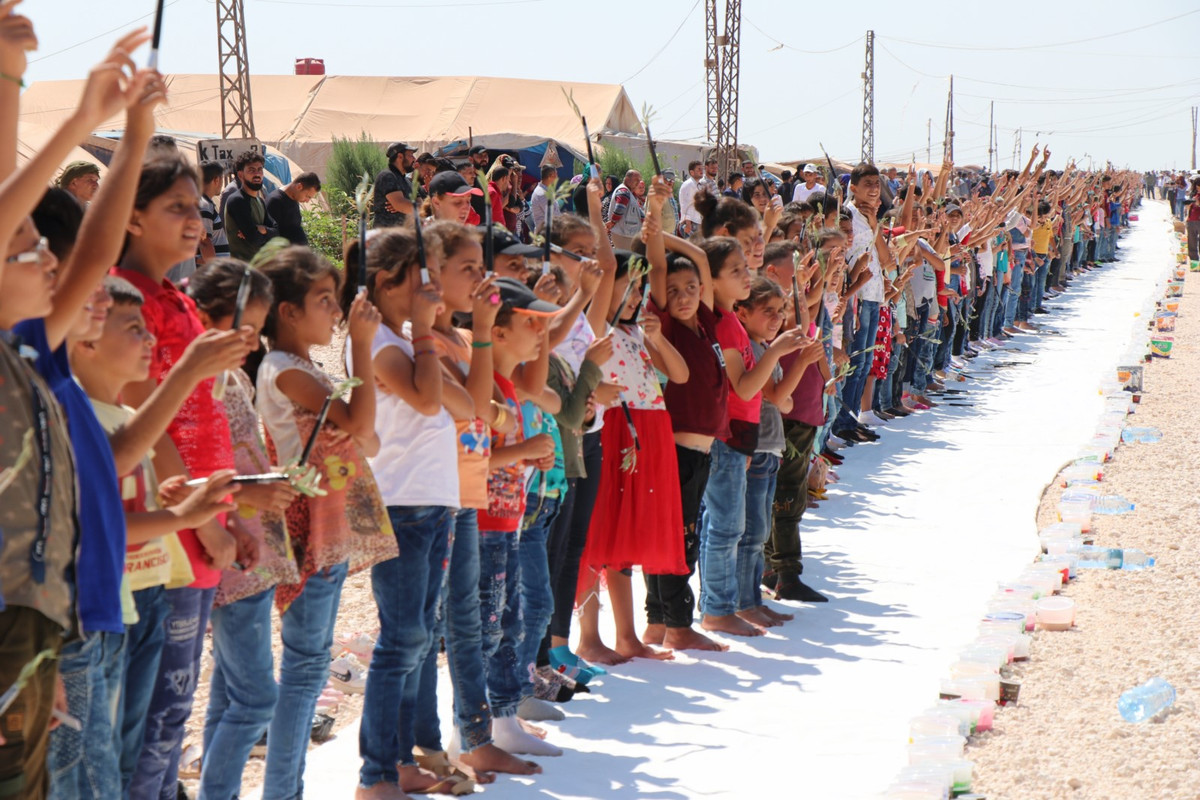 Speaking at the event, the director of the Rûmaf Agency, Nede El-Hisên, said the aim of this initiative was helping children to cope with their trauma.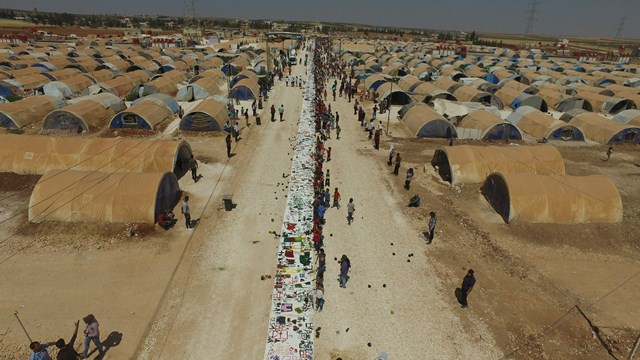 Children have pinted their pain and the violence they witnessed, and they adorned the drawings with olive branches.