Women's radio Star FM prepares to increase broadcast
Women's radio Star FM is preparing to increase its broadcast with different programs in and around Jazira districts.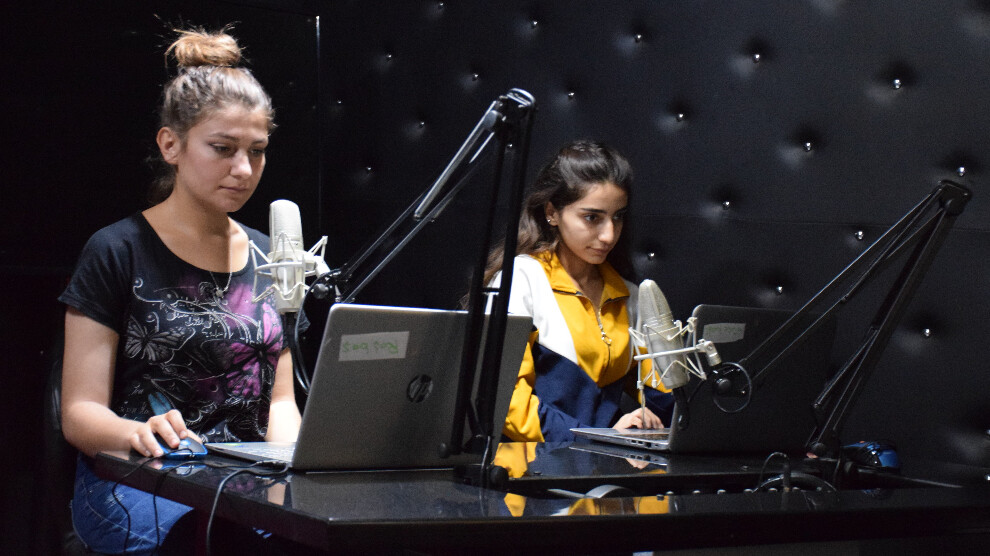 The first women's radio was opened in the Northern and Eastern Syria Regions thanks to the 19 July (2012) revolution (the Women's Revolution). The radio was opened in 2017 in Tirbespiye, province of Qamishlo with limited facilities and the joint effort of 4 journalists.
Radio Star FM manager Lîlav Hesen congratulated all women of Kurdistan and the Middle East for the new broadcasting period and said that opening the radio was one of the achievements of the martyrs of Northern and Eastern Syria.
The revolution in Northern and Eastern Syria created a paradigm shift also in the women's press. JIN NEWS, which wrote special news for women during the revolution, was opened. The agency was opened to draw attention to the ideology of women's liberation, violence against women, femicides. Apart from that, Radyo Star FM and JIN TV opened after the revolution.
Media outlets specific to women made the voice of women known to the world despite many difficulties such as obstacles of various nature, difficulties arising from the dominant mentality, traditions and customs.
With hard and continuous work, women's radio improved its broadcast and increased the number of journalists. Lîlav told ANHA that they will try to present the best broadcast and make their voices heard in the world.
Mîdiya Silêman, who works as a presenter and a journalist, said that 23 programs are broadcast on the radio daily, including political, cultural, economic, social. Silêman added that there are also special reports, programs on dialogue and village life, and news in Kurdish, Arabic and Syriac.
Followers can listen to Star FM on "104.8 and 105.3 MHz" frequencies as well as on its social media account. The radio management emphasized that they are working to increase its broadcast and to make sure that the radio can be listened to all over Northern and Eastern Syria.