Building a society in harmony with nature
Kobane autonomous administration refuted allegations that is neglecting green areas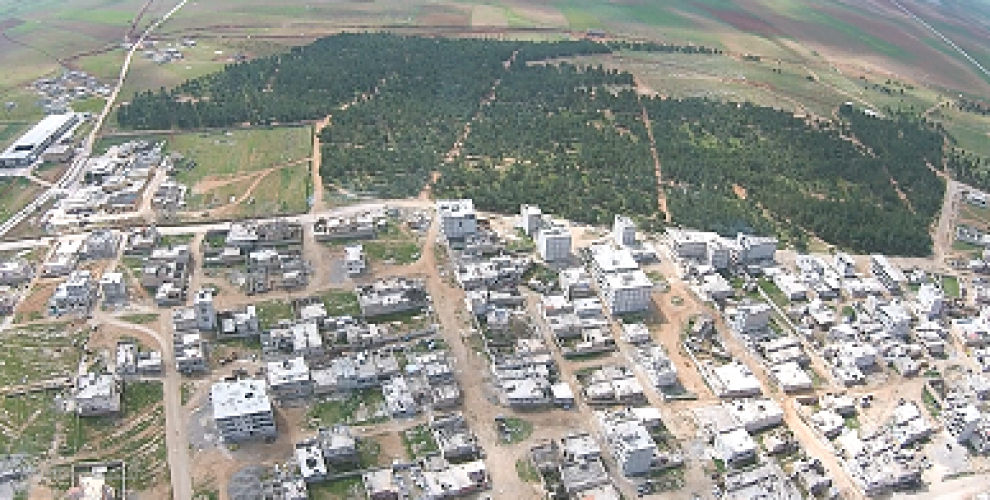 It was alleged that the Kobane Democratic Autonomous Administration sold part of the forested public area to make room for new construction sites. 
The Autonomous Executive Council co-chairs have strongly denied the claims, stating that this allegation is a shameful lie.
Speaking to ANHA news agency, the co-chairs of the Kobane Autonomous Executive Committee,
Enver Muslim and Berivan Hesen denied the claims made by some social networks clearly aimed at discrediting the administration with lies easily countered.
When lies are easily countered by facts
Enver Muslim said that the Autonomous Administration had many projects underway after the heroic liberation of the city from the DAESH mercenaries and that these projects included the opening of the 19th of July Park, where 400 trees were planted. 
Muslim also recalled that the Administration had planted 1,500 trees on the 48th Street, 3,000 thousand in Mishtenur (together with the YNK), while 300 tres were planted in memory of Suruç martyrs in Kaniya Kurdan neighborhood.
The area claimed to be sold off by the Autonomous Administration is also included in the reconstruction area of ​​the Kobane city. 
In this area there are a few schools, a kindergarten and a small number of trees, Muslim said. 
Healthy debate for a healthy society 
The area was given to the owner of the land used by the Administration to remember the martyrs of Kobane after he said he hadn't been able to find a piece of land near the old site of the Cerablus road.
Enver Muslim stated that a committee was immediately set up to investigate some people's opposition to the Municipality's decision and that the project was stopped. He added that the Autonomous Administration would make an explanation after having examined the issue.
Muslim emphasized that the Autonomous Administration is against the cutting of trees and that indeed building a society in harmony with nature is one of the main point in the whole Democratic Autonomy project. Which is supported by the fact that the Administration has indeed planted thousands of trees as well as carrying out many projects to increase the number of green areas.
We are building a society in harmony with nature
Co-chair Berivan Hesen also said that every land in Kobane is of great value and that the Autonomous Administration is sensitive to environmental protection, saying that the allegations are far from reality.
Berivan Hesen stated that some circles clearly are up to discredit the Kobane administration and asked people to be sensible and check facts.