Commander denies claims of an agreement with Russia on Ain Issa
The Commander-in-Chief of the Military Council of Girê Spî (Tal Abyad) denied that any agreement had been reached with the Russian forces regarding Ain Issa, stressing that their forces were confronting Turkish attempts to control the international road.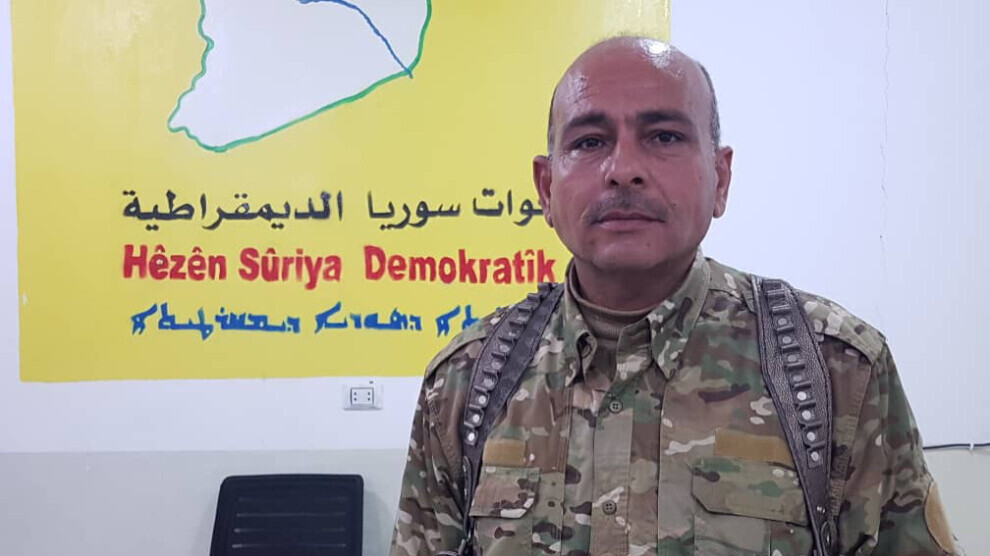 On Monday, Turkish artillery attacks targeted villages on the M4 highway, 3 km east of the Ain Issa town, a day after the killing of 6 mercenaries in a failed infiltration operation to control the villages of Al-Jahbel and Al-Mushairfah, with Turkish support.
The Commander-in-Chief of the Girê Spî (Tal Abyad Military Council), Riad al-Khalaf, spoke to ANHA News Agency and said that this evening, their forces are responding to the Turkish and its mercenaries' attempts to control the international road.
Al-Khalaf affirmed that all the news about any agreement with the Russian forces is "baseless," and that the control map is still intact after 6 weeks of the Turkish military build-up and aggression.
This comes as the Syrian government forces' presence is limited to a number of military points on the lines of engagement, in light of Russian military reinforcements for the back lines.
The Ain Issa town is witnessing daily protests in front of the Russian base, in conjunction with Turkish shelling that targeted the vicinity of the base for weeks without any military or political response from the guarantor Russian state.
Russian forces and the Syrian government forces are deployed in the areas of contact with the Turkish occupation and its mercenaries, following the Sochi agreement on the 22nd of October between Moscow and Ankara, to monitor the ceasefire process. This is indeed what the Russian forces ignore, despite casualties in Turkish shelling targeting the northern neighborhoods of Ain Issa and a number of villages on the international road.