Five soldiers killed as guerrillas respond to attacks in self-defence
Turkey's air and ground attacks on Medya defence areas continue unabated, with guerrillas responding on the basis of legitimate self-defence. Five soldiers were killed in enemy contact in the Zap.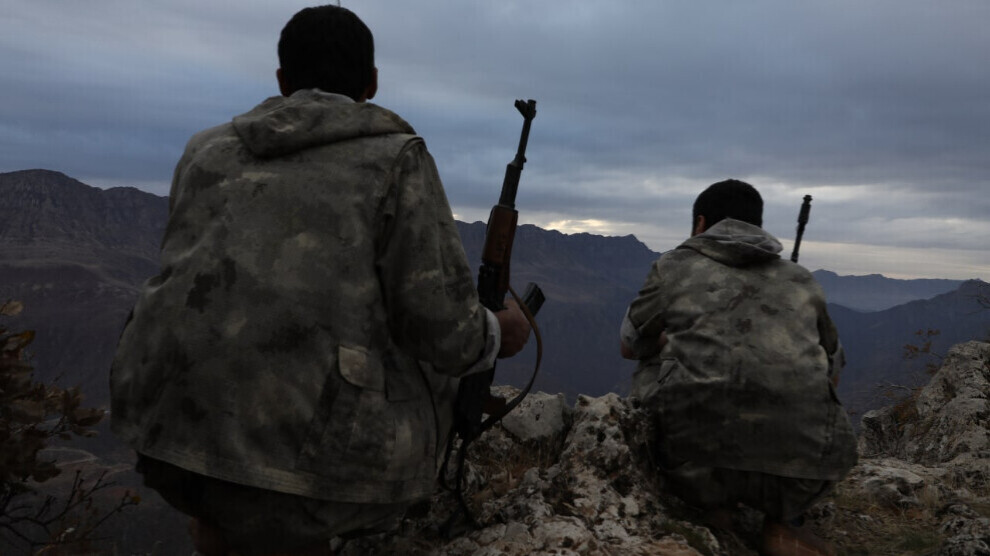 In its daily statement about the war in Kurdistan, the Press Office of the People's Defence Forces (HPG) reported that Turkey's attacks on the guerrilla-held Turkey's attacks on the Medya Defence Zones in southern Kurdistan (northern Iraq) continue unabated.
The Turkish army attacked the Medya Defence Zones 10 times by fighter jets and 44 times with howitzers and tanks. Guerrillas responded to the attacks on the basis of legitimate self-defence, killing 5 soldiers of the Turkish army.
On the western front of Zap, Turkish troops attacked guerrillas at Girê FM and tried to dig out positions on May 30. The guerrillas responded on the basis of self-defence and the position building was stopped. Later in the day, the occupying forces launched another attack, which was also answered.
On May 31, the Turkish troops that attacked the guerrillas at Girê FM and tried to get deployed in the area faced a response from the guerrillas and the area was subsequently bombed by the Turkish army.
In Avaşîn, five members of the Turkish occupation forces were killed by guerrillas during clashes on May 30. According to the HPG, the fighting took place in the Werxelê area, which has been heavily contested for some time.
On the same day, the HPG recorded at least ten air strikes by fighter jets. The attacks were directed against Girê Çarçel and Gundê Şelazê in Metîna, Girê Bahar, Girê Cûdî and Girê Amêdî in the west of Zap, and Girê Zengil in Gare. The Turkish army carried out another 44 bombardments with tanks and howitzers. The targets of these attacks, which also took place on May 30 and 31, were Girê FM and Girê Cûdî on the western front of the Zap as well as the resistance positions in Sîda in the east of the region. On both days, the Turkish army also tried to demolish the guerrilla positions in Girê FM with construction machinery. In parallel, the guerrilla positions in nearby Çemço were shelled with heavy and medium weapons.