HPG: Nine soldiers were killed in guerrilla resistance against Turkish occupation
HPG and YJA Star continue inflicting blows on the Turkish occupation army in the guerrilla areas in southern Kurdistan.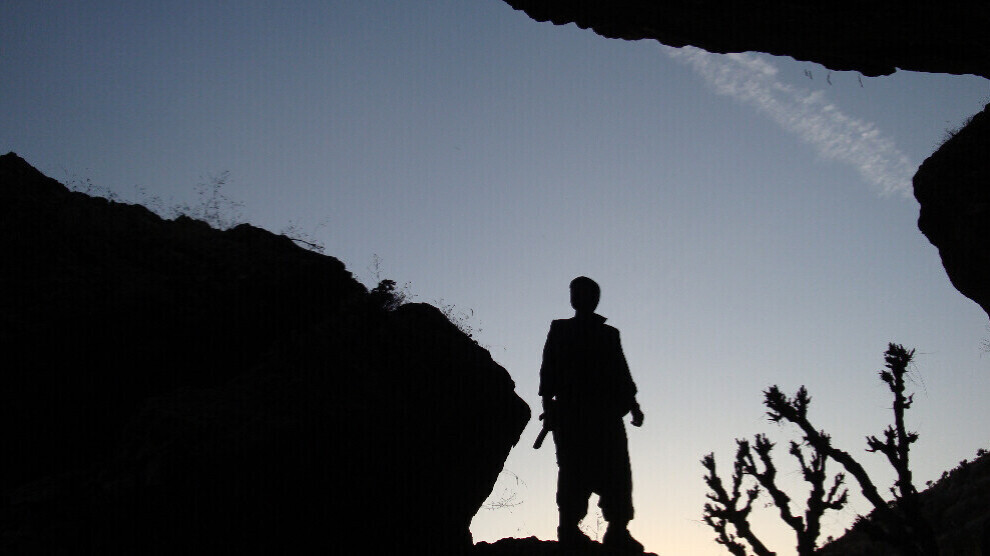 YJA Star (Free Women's Troops) and HPG (People's Defence Forces) continue the resistance against the Turkish invading forces in the guerrilla-held Medya Defense Zones in southern Kurdistan (northern Iraq).
According to the HPG Press Center statement on Thursday, nine more soldiers of the Turkish army have been killed in guerrilla actions in the regions of Avaşîn, Heftanîn, Metîna and Zap.
"The Kurdistan Freedom Guerrilla continues to deal effective blows to the Turkish occupation army from Avaşîn to Heftanîn and Metîna to Zap in all the places it wants to occupy in the Medya Defence Zones. As a result of actions by our forces, nine occupants have been punished and two occupants have been wounded. At the same time, one A4 gun, two surveillance cameras and two positions were completely destroyed, and two other positions were damaged," said the HPG statement.
Regarding the details of the guerrilla actions and the latest attacks by the Turkish army, HPG gave the following information:
Avaşîn
The occupation forces at Girê Şehîd Munzur in the Mamreşo resistance area were struck by the guerrillas from two flanks with assault rifles and heavy weapons on 16 September. Three soldiers were killed in the action. An operation launched by the Turkish army in the area on 17 September was withdrawn without results.
Heftanîn
Two soldiers were killed in an action with heavy weapons directed against a Turkish position at Girê Şehîd Silava on 19 September. The position, an A4 weapon and two surveillance cameras were completely destroyed. On the same day, a sabotage action was carried out against a moving Turkish army van near Gundê Rûsê in Bektorya. Two occupants were killed in the action and one was injured.
Metîna
In the Girê Çarçêl resistance area, a Turkish unit trying to establish a position was struck with heavy weapons on 20 September. On Wednesday evening, the guerrillas intervened against helicopter movements over the area. At 6.30am today, an advancing squad was hit with semi-automatic weapons and one soldier was killed.
Şehîd Delîl in Western Zap region
Two soldiers were shot dead by YJA Star and HPG snipers in the Girê Cûdî and Girê Amêdî resistance areas on Wednesday. Four positions of the Turkish army were hit with heavy weapons, one of which was completely destroyed.
Attacks by the Turkish army
On 20 September, the Turkish Air Force bombed a civilian vehicle belonging to a resident of the region in the Enzê area in the Qandil region. On the same day, areas in the Zap and Metîna regions were shelled by attack helicopters and artillery fire.