HRE: Six Turkish soldiers killed, seven others wounded in Afrin
At least six Turkish soldiers were killed and seven others injured in action by Afrin Liberation Forces. In Shera, the group targeted a Turkish military base.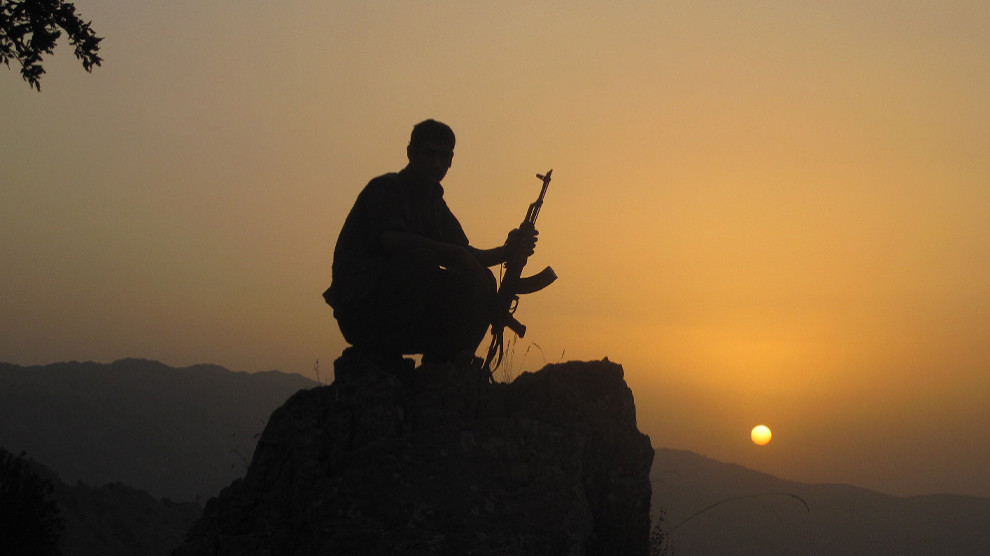 Afrin Liberation Forces (Hêzên Rizgariya Efrînê, HRE) released a statement reporting actions carried out by their fighters against the Turkish invasion army and allied mercenaries in Afrin's Shera and Sherawa districts, and in Azaz.
According to the statement at least 6 soldiers of the Turkish army were killed and many others were wounded in the actions of HRE fighters on April 19.
SHERA
The statement said the following; "A Turkish military base near the village of Meryemîn (Mariamin) in the district of Shera was targeted by HRE fighters from two directions on April 19. The number of soldiers, who were killed during ensuing violent clashes, couldn't be clarified. A tank that attempted to intervene the scene during the fighting was also targeted by our fighters, and was destroyed with the soldiers in it. HRE fighters targeted another base that intervened with heavy weaponry. As a result of the actions and clashes, at least 4 soldiers were killed and 3 others wounded.
HRE fighters simultaneously targeted a position of Turkish artillery unit in the village of Meryemîn. While the position was destroyed, 2 soldiers were killed and 4 others wounded.
SHERAWA
The same day, HRE fighters targeted the terrorists that were constructing a wall to block the transit route in the village of Kimare in Afrin's Sherawa district. Details about the results of the action couldn't be clarified immediately.
AZAZ
On the same day, HRE fighters destroyed a position of the Turkish army in Vilad Qadil village of Azaz. Information as to the number of terrorists killed here was not immediately available.
The statement concluded that; "As a result of the actions carried out by HRE fighters, one tank and two bases of the Turkish army were destroyed, while at least 6 terrorists were killed and 7 others wounded. Details of two other actions are available yet but their footage will be shared with the public."