German MP asks parliament about Marlene F. and Matej K. arrested by Iraqi military in Shengal
A week ago, Marlene F. and Matej K. were abducted from Shengal by the Iraqi military. The German embassy apparently knows nothing about their whereabouts and condition, and MP Gökay Akbulut is demanding clarification.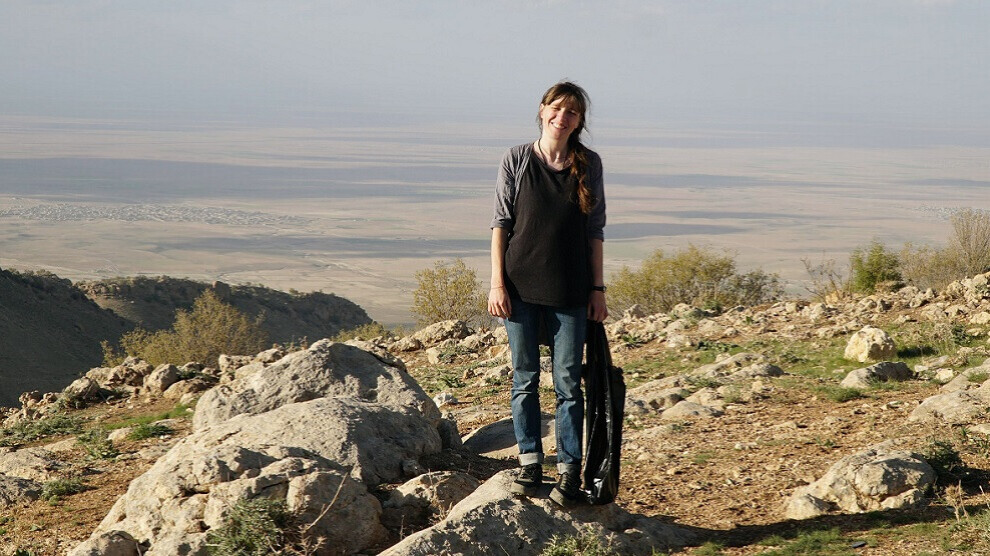 The two media workers, the German Marlene F. and the Slovenian Matej K. were arrested by the Iraqi army exactly a week ago in the Yazidi area of ​​Shengal in North Iraq during a celebration of Çarşema Sor - Red Wednesday - without any reason.
Both people are said to be in custody in the Iraqi capital, Baghdad. The German embassy informed Marlene F.'s family on Wednesday that they have not yet found out anything about the reason for their detention or the exact location. 
Marlene F. and Matej K. stayed in the region to research the situation of Yazidis in Shengal. The parents and friends of the two are very concerned. In the meantime, the member of the Bundestag,Gökay Akbulut (DIE LINKE), has asked the federal government what the Foreign Office is doing in this case.
The request said: "To what extent is the Federal Foreign Office committed to the release of the German journalist Marlene F., who was arrested on 20 April 2022 in Shengal / Iraq, and her Slovenian colleague Matej K., who were staying there to Yazidi society in Shengal against the background of the attempted genocide by ISIS in 2014, and why has it not been possible to contact the journalist after her arrest?"
The Federal Government has yet to respond.
Meanwhile, the Iraqi media reports that the Iraqi army has moved more military units to the region west of Mosul and the existing troops have been equipped with new weapons and ammunition. However, the YBŞ Self-Defense Forces are still in place.
A campaign has been launched via social media using the hashtags #FreeMarleneAndMatej and #FreiheitFuerMarleneundMatej.
The open letter to Federal Foreign Minister Annalena Baerbock published on Monday can still be supported by sending signatures at [email protected]