Two foreign journalists arrested by the Iraqi army in Şengal
Two journalists from Germany and Slovenia have been arrested by the Iraqi army in the Yazidi settlement area Şengal.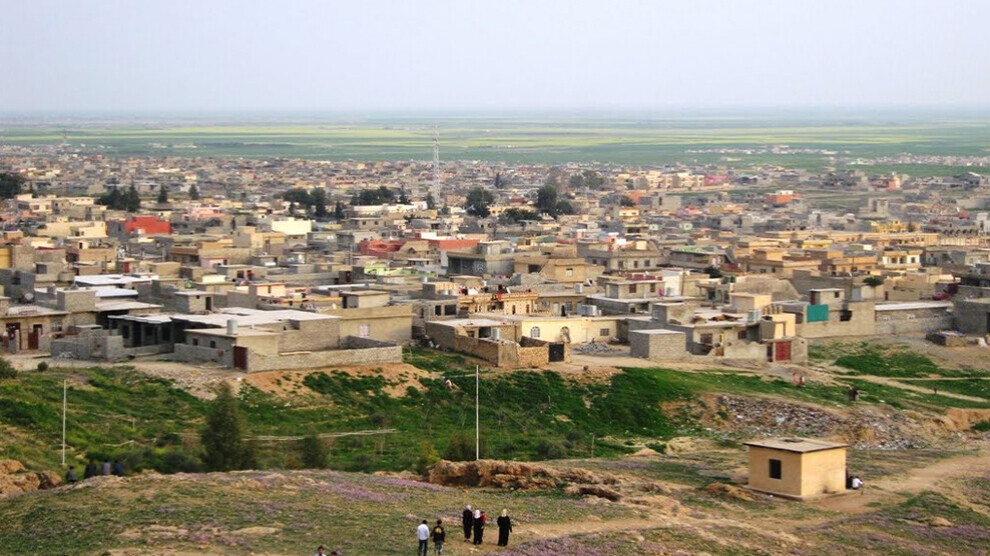 In the main Yazidi settlement area of Şengal, two journalists have been arrested by the Iraqi army. The journalists in question are the German citizen Marlene F. and the Slovenian Matej K.
On Saturday, the center for Kurdish public relations (Civaka Azad) announced that the arrest had already happened on Wednesday, and that initially, no reasons had been named. By now they have been transferred to the Iraqi capital, Baghdad, and were taken into police custody. In Marlene F.'s case, the German embassy was brought on for consular assistance.
By their own account, Marlene F. And Matej K. have been in Şengal for a few months for research into social settings in the Yazidi community in Şengal. According to Civaka Azad, they were conducting conversations with representatives of different civil organizations and regional institutions. The arrests happened on the return trip from a celebration of the Yazidi New Year "Çarşema Sor" at a checkpoint of the Iraqi army. According to three locals, who were in the same car as Marlene F. And Matej K., they both declared themselves as members of the press. Nevertheless, they were then held in a military station close to the city of Şengal – without specific statements about the reasons for their detention.
The journalists had their phones and bags confiscated before they were questioned until the morning hours. Apparently, they were also threatened by Iraqi soldiers. According to eyewitnesses, their bodies were searched against their will. The information from Civaka Azad says that, additionally, there are reports about threatening treatment of the two arrestees by Iraqi soldiers. The transfer of the journalists to Bagdad took place on Friday.
According to Iraqi statements, the arrest of Marlene F. And Matej K. was executed by the 20th infantry division. According to the troops, both "only pretend to be journalists." The accusation that is being dealt with is "cooperation" with the resistance units of Şengal (YBŞ). At the beginning of the week, tensions between Yazidi defense forces and Iraqi troops had escalated. There were combats as a result of attacks on the positions of the YBŞ, the Yazidi women units YJŞ and Asayîşa Êzîdxanê.
The safety and defense structures of the Yazidis, that were built after the ISIS genocide in Şengal in 2014, are supposed to be dissolved. The background of this is the so-called Şengal agreement which was agreed upon without the consent of the Yazidi community. The South Kurdistan regional government and the Iraqi central government agreed upon signing the contract after months-long negotiations in October 2020. The contract contains several measures in regard to security policy and administration and determines the areas of responsibility of public authorities. Ankara was directing the negotiations in the background of the meeting.