Journalist Maroofian released once again
Journalist Nazila Maroofian, who was arrested again earlier this week just one day after being released from prison, has been released again. Apparently, she was arrested for not wearing a headscarf in public.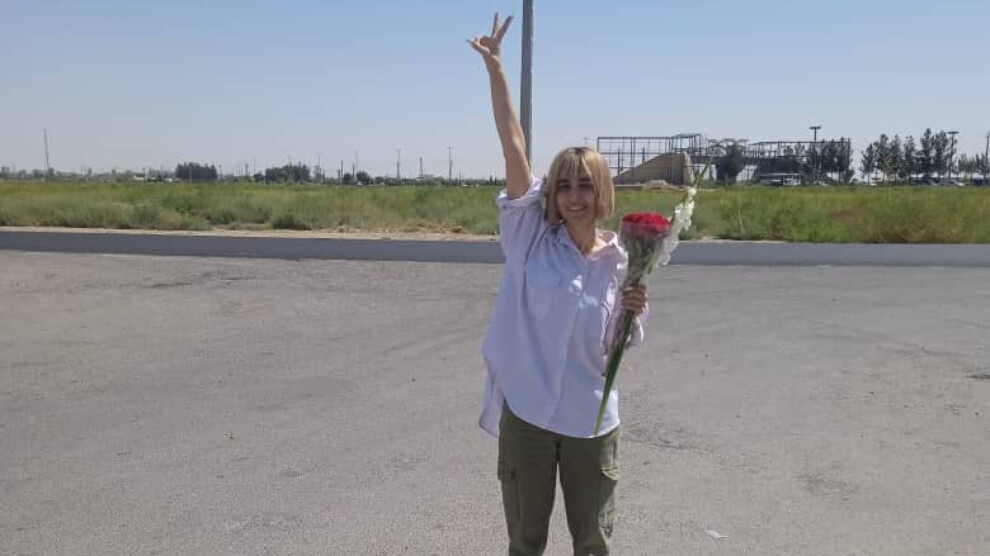 Journalist Nazila Maroofian has been released on bail. She left the Qarchak prison in Waramin, south of the Iranian capital Tehran, on Wednesday, as she wrote on X, previously known as Twitter. She published a photo of herself, making the victory sign and without the obligatory hijab. She wrote: "Do you regret the photo you posted upon your release? Do you admit you made a mistake? NO. I did nothing wrong. Best regards to all."
Maroofian was arrested on Monday at a Tehran police station on the basis of a preliminary arrest warrant. The move came less than 24 hours after her release from the notorious Evin prison, where she had been held since early July for alleged "propaganda" against the mullahs' regime.
After her release, the 23-year-old shared a picture of herself on "X" in which she had no headscarf. Apparently, not wearing the headscarf was the reason for her being taken into custody again. 
Background
Nazila Maroofian studies at Tehran's Allameh Tabatabai University and currently works for the independent media platform Rouydad 24. She is originally from Seqiz in Eastern Kurdistan, the hometown of Jina Mahsa Amini. The violent death of the 22-year-old in the custody of Iran's moral police last September sparked the "Jin, Jiyan, Azadî" revolution - the largest wave of protests the Islamic Republic of Iran has seen since its founding in 1979.
On 19 October, Maroofian published an interview with Amini's father, Amjad, on the website Mostaghel. In it, Amjad Amini rejected the official information that his daughter's death was caused by an illness.
The title of the interview, which was removed shortly after publication, was clear: "Mahsa Amini's father: 'You are lying!'" A few days later, Maroofian was arrested in Tehran and taken to Evin prison for the first time. There she was subjected to threats during interrogations and psychological torture. She was put in an isolation cell and suffered two mild heart attacks right at the beginning of her imprisonment.
Finally, at the end of January, Maroofian was sentenced to two years in prison, suspended to five years' probation, for "propaganda against the regime" and "publishing lies with the intention of disturbing public opinion".
The Revolutionary Court in Tehran also imposed a fine and a five-year ban on leaving the country. At the time, Maroofian had already been released on bail for 600 million toman. In June, just weeks before she was arrested again, she was beaten by "security forces" in Tehran and barred from public service for disobeying the regime's dress code, as she did not wear a hijab.